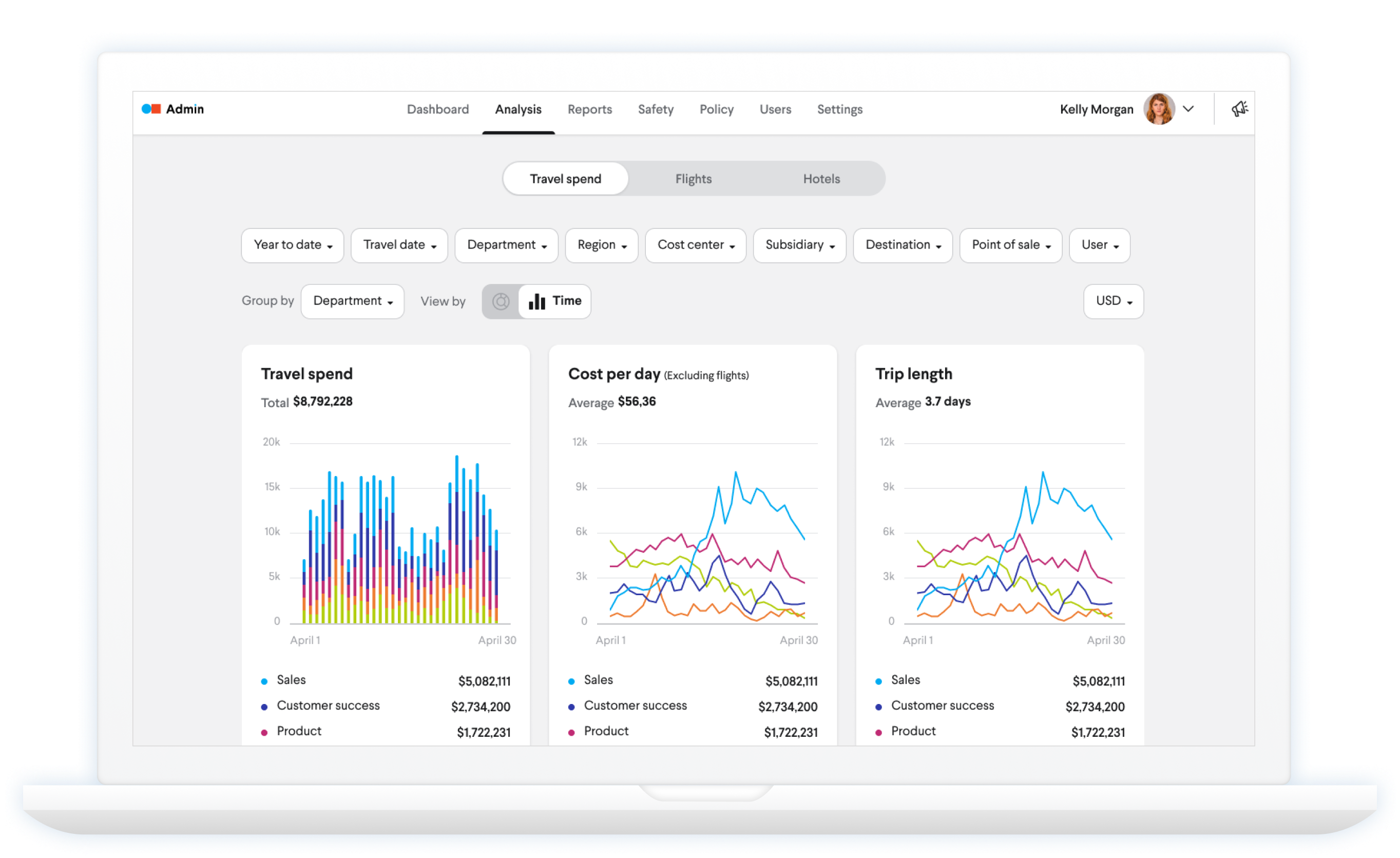 Solving for Disparate Solutions
Before implementing TripActions in February 2020, every country in which Tronox operated had its own travel vendor and TMC. "Each system did things their own way, which obviously made things really challenging for me," explains Robert Church Jr., Head of Global Mobility.
By using TripActions, the data flows smoothly throughout the entire system and is exportable for seamless data manipulation.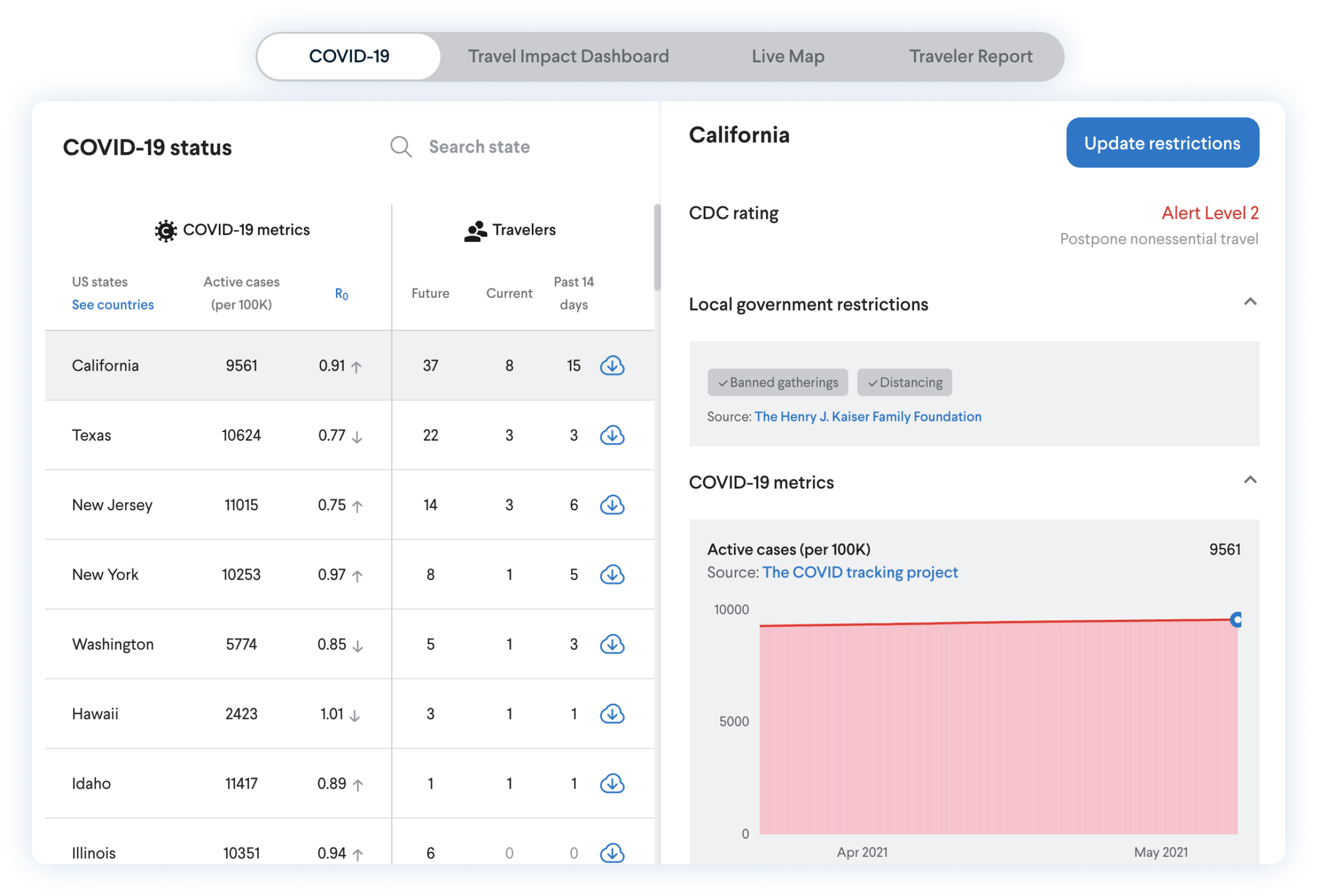 Gaining Global, Data-Driven Insights
By switching to a single, global solution, Bob gained the insights and notifications he needed to track where travelers went, how they stayed, and what they needed to come home.
With the Admin Dashboard, all of that data is in one place. Bob can run a report and immediately access information, then use it on a monthly and quarterly basis to get a better understanding of his team's travel patterns.
Accelerated Need for Agent Support
Because Tronox's travelers have unique itineraries, they experienced frequent flight cancellations and changes. It had become challenging for them to keep track of their trips, and they couldn't effectively manage their travel when disruptions occured. Thankfully, they had made the change to TripActions a month prior to the global shutdown.