The Workforce is Getting Younger
Millennials account for 50% of the global workforce today (KPMG report -2017), but Gen Zers will soon surpass them in size. In the USA, these new graduates account for more than a quarter of the population and represent the country's most diverse generation.
Meet Your Workforce's Expectations
Younger generations are accustomed to mobile-first services and expect travel to be just as accessible as the social, messaging, ride-sharing, and delivery tools they use daily. There's an expectation that professional tools are as modern and intuitive as personal apps. Meeting employee expectations with innovative technology is an important factor in driving adoption, duty of care and cost savings.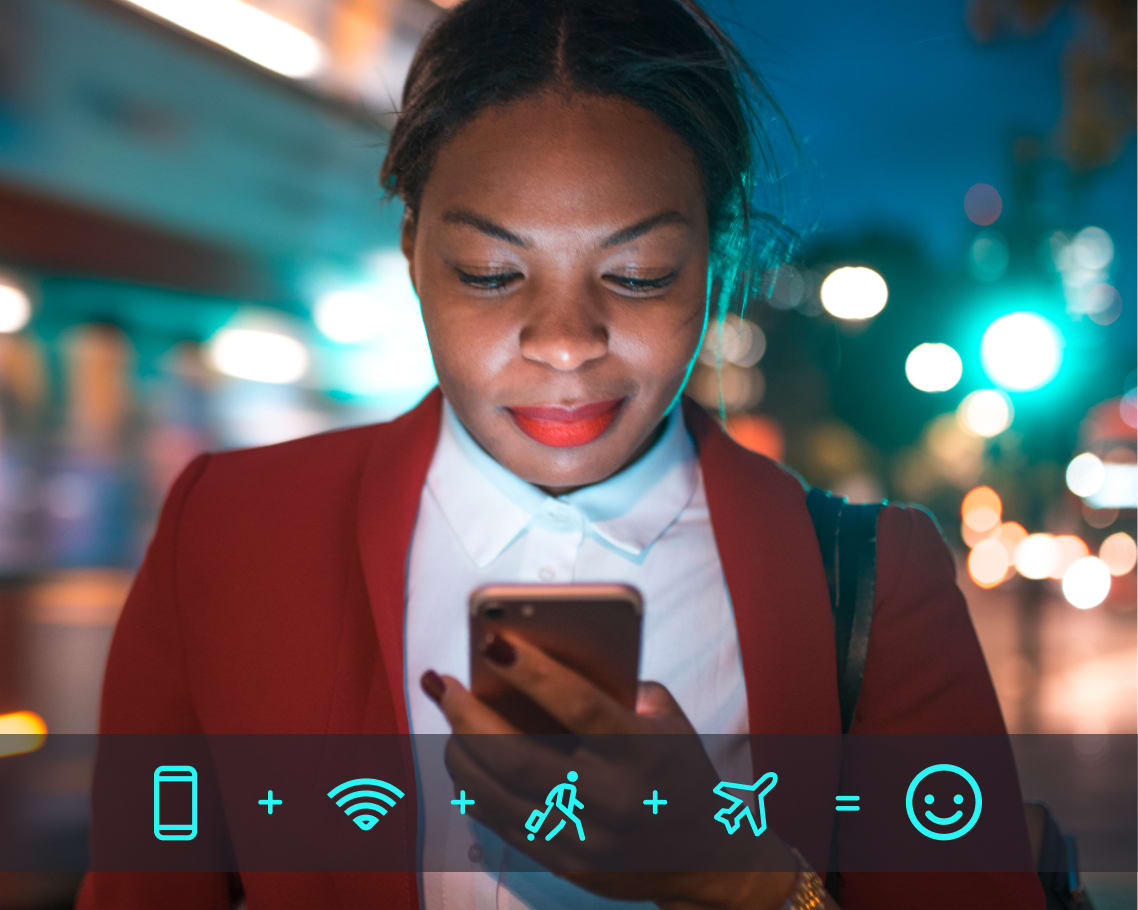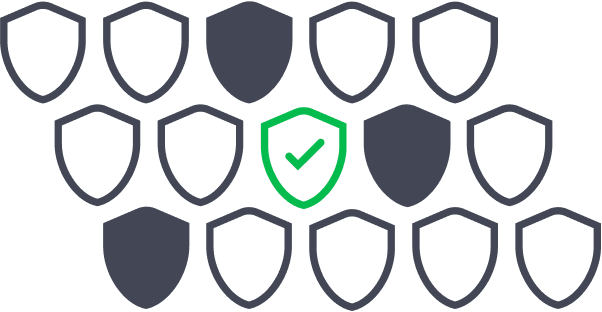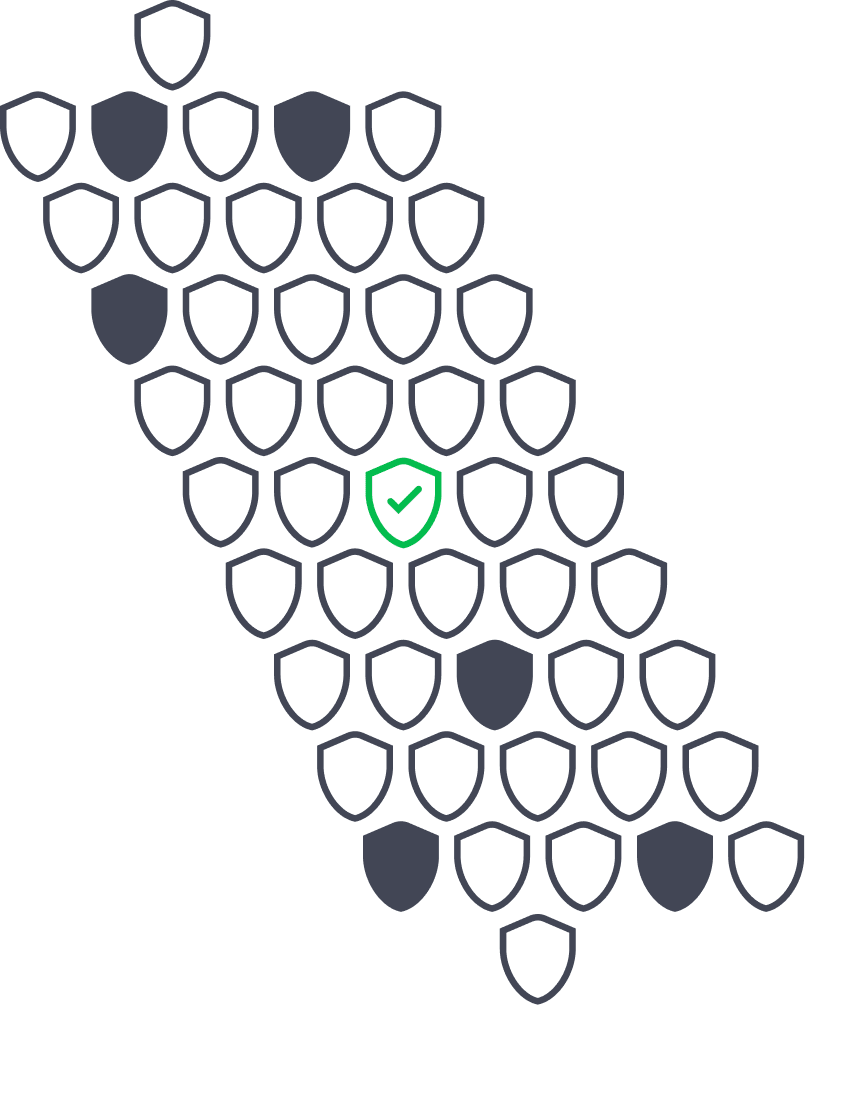 The Need for Dynamic Policies
The traditional 9-to-5 work day and in-person approval flow don't account for the professional lives or expectations of Millennials and Gen Zers. Millennials are the first generation to have a more integrative perspective when it comes to their lives -- and they need programs and policies that adapt to this new reality.
Managing corporate travel for Millennials and Gen Z business travelers will require different tools, a broader perspective, and the ability to personalize the booking process. A dynamic policy that accounts for different travel personas and trip context is needed.
Look After Your People
Taking good care of employees is critical to attracting and retaining talent.
Do you measure the impact of travel on your workforce?
Do you know the impact of business travel on their productivity and satisfaction?
The challenges we're facing today have revealed the importance of prioritizing travelers' well-being and mental health. A recent BTN Business Traveler Safety & Well-Being report suggested that only only 23% of travel managers have a comprehensive traveler safety and well-being program in place. Forward-thinking organizations understand that health and wellness is core to a successful corporate travel program.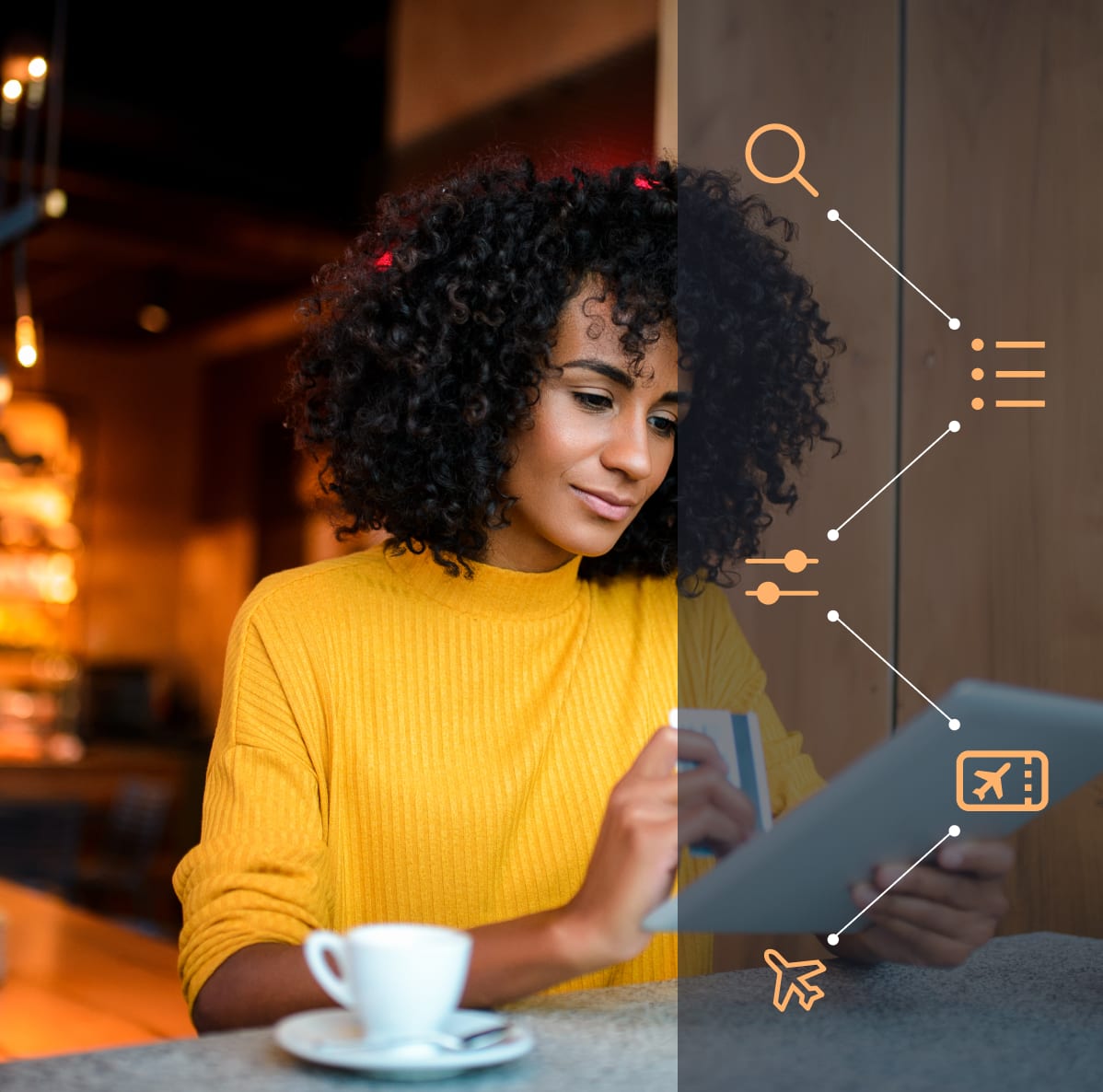 The Rise of Consumer Expectations
Every employee is a consumer who brings new standards and expectations to the corporate environment. This requires companies to adapt by integrating tools that offer:
AI-powered search filters that find the best option for each individual based on profile, preference, past booking behavior and company policy
Expert travel agents available when and how employees want to connect (via chat, email and phone)
Transparent, real-time payments and expenses
Purchases completed in a few clicks
Peer reviews and insight into customer satisfaction
Environmental Issues / Climate Change
With a growing global awareness of environmental issues, it's critical for corporations to address these challenges and build a travel program that accounts for the impact of business travel via carbon footprints. It's possible to measure this by:
Engaging with partners to receive environmental data
Sharing this data at the Point of Sale
Empowering travelers to make informed decisions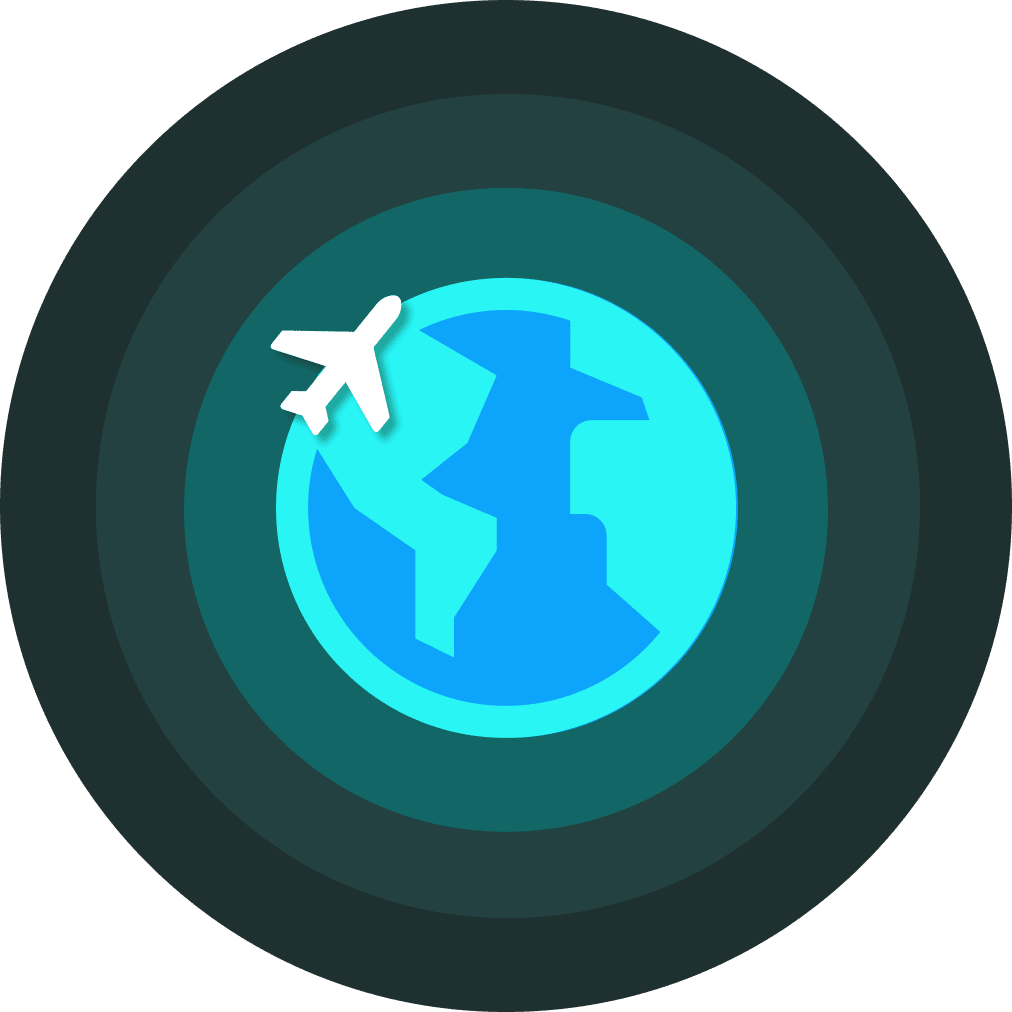 Power of face-to-face meeting
Transition to Remote Work
Companies around the world have instituted both temporary and indefinite work-from-home mandates resulting in a permanent shift in how we perceive office culture. The future of work is forever changed, and travel programs should be ready to accommodate these changes in culture and mindset.
The shift to remote work has also reinforced the power of face-to-face meetings. The majority of business travelers (81.6%) agree that "meeting in person is more effective than meeting virtually" in the Skift State of Business Travel 2020 report.
How does travel contribute to your Employee Value Proposition?
A superior business travel experience is a powerful way to communicate your company's value and culture to prospective employees. For current employees, a commitment to an individual's needs builds loyalty -- which is especially important as people increasingly seek out employers that align with their values. (Understanding Generation Z in the Workplace - Deloitte).
How does travel contribute to your Employee Value Proposition?
A superior business travel experience is a powerful way to communicate your company's value and culture to prospective employees. For current employees, a commitment to an individual's needs builds loyalty -- which is especially important as people increasingly seek out employers that align with their values. (Understanding Generation Z in the Workplace - Deloitte).

How are your organization's core values connected to your travel culture?
Progressive companies empower people and help them grow as individuals and professionals. Part of that growth is based on the tools and parameters set to support productivity. A flexible travel policy is an important part of the equation.
Do you assess the cultural fit with your travel suppliers?
Cultural misalignment can result in complex and painful business relationships while alignment can be a fantastic enabler. Take the time to understand whether your supplier values align with the company.
Lyft's mission is to be serving people's lives through the world's best transportation and that's really where TripActions comes into place. [We're] not only companies that are going to grow together but also companies that share the same type of mission, the same set of values, that truly care about the customer and care about their partners".
Amit Patel, Director of Emerging Business Development, Lyft
Read the Customer Success Story
Traditional vs. Modern Approach to Travel Management:
Three Factors
Strategy:
Designing your Travel Policy
Traditional Travel Management
Stakeholders
Procurement department oversees travel management
Finance oversees expense management
Human resources may contribute to travel policy
Metrics
Numbers driven, cost-centric approach
Travel viewed as a cost that must be controlled
KPI oriented around spend measurements
Supplier negotiations focus on reducing costs above all
Engagement
One-way communication
Reports focus on compliance, leakage, and adoption
Travel policy is a rulebook imposed on employees to minimize non-compliance
Control
Robust processes tailored for Finance without considering traveler experience
Online Booking Tool (OBT) used to enforce the policy
Complex approval processes with gaps in UX and content
Several, often siloed sources of data
Reporting is past looking, only partial real-time data is available
Methods of payments that cover core needs including corporate cards for individual payments and lodge cards for central billing tied to a third party expense management tool
Modern Travel Management
Stakeholders
A comprehensive approach with diverse stakeholders taking part:
Departments such as Finance, Human Resources, Security, Corporate Communications, IT
Key business leaders whose teams travel frequently
Road warriors and occasional travelers
Metrics
People centric approach
Travel viewed as an investment that drives company and employee growth
Quantitative

and

qualitative metrics considered
Focus on providing travelers with the optimal experience while saving money
Engagement
Two-way conversation with 360° engagement
Travelers empowered as decision-makers
External relationships with suppliers are part of the strategy
Demand created for the program via user experience, unrivaled inventory, effective communication, and personalization
Control
Comprehensive processes tailored for Finance while considering other stakeholders
Online Booking Tool (OBT) with strong focus on users and content drives willing adoption, compliance
Data is normalized, consolidated and aggregated via a comprehensive platform
Reporting and dashboards present 100% real-time data and leverage predictive analytics
A comprehensive payment and expense management ecosystem, real-time visibility and control over spend, automated expense reconciliation and reporting
Supplier Relationship Management
Buyer and supplier relationships are critical for the success of your travel program. Establishing a quality relationship feels a little like dating to find the perfect match.
Dating
Get to know each other and assess compatibility
Sourcing Air
Traditional Travel Management
Negotiate contracts "the way it has always been done" with deals based on volume discounts
Fares loaded, require audits
Modern Travel Management
Negotiations based on fares, amenities, and ancillary services
Content is enabled via NDC (New Distribution Capabilities) channels
Sourcing Hotels
Traditional Travel Management
Outdated annual RFP process is complicated and time consuming for travel managers and hotels
Negotiated rates loaded, followed by audits
Modern Travel Management
Market rates primarily used, only need negotiated rates (RFPs) in high-volume markets
Dynamic rates combined with rate auditing to manage hotel program
Sourcing a Travel Management Company (TMC)
Traditional Travel Management
100+ RFP questions covering "everything under the sun" - the information collected may not drive a decision or help the travel manager/buyer understand if their specific requirements are met
Primary focus and decision criteria is cost
The focus on commercials doesn't assess the fit with culture or capabilities that are not part of the decision criteria
Modern Travel Management
RFP questions focus on what matters to the organization: targeted questions that drive decision vs. generic questions
The decision making process is shifting beyond cost: first priority is culture, then technological capabilities that match the organization's requirements, and finally commercial components
Alignment to corporate & travel and expense program strategy is key
Work on your relationship
Establish standards, define what a great relationship looks like for both parties and follow-up
In General
Traditional Travel Management
Standard Service Level Agreements (SLAs) that are not targeted to the company's needs
Quarterly business reviews focused on supplier performance data and new products/services
Minimal governance
Modern Travel Management
Program goals are developed, aligned to travel and expense program strategy
SLAs are meaningful because they are also aligned to the strategy
Annual business planning with suppliers and governance to manage goals throughout the year
Business reviews that focus on relevant innovation and key insights
Inventory, Data and Reporting
Traditional Travel Management
Past looking, not real-time
Reviewed 4 weeks post time period being reviewed
Large inventory available in the booking platform, displayed in a generic way with no personalization
Modern Travel Management
Real-time data available
Leverage latest technology and the power of machine learning:

More control over travel spend and more visibility into what employees are booking
Predict relevant and in-policy choices
Improve the traveler experience: more relevant search results, identify when extra support is needed, identify which flight/hotel the traveler is more likely to book
Seek counseling
Assess how the relationship is going and understand how it could be improved -bringing in an external independent party
Traditional Travel Management
You recognize that your partnership is going through various phases, "good days and bad days" and generally take no action
Modern Travel Management
Ongoing project management to ensure that your plan is carried out and your goals are achieved
Run a strategic relationship audit focused on key categories critical to a positive customer experience
Identify areas of the relationship where change or improvement is needed
Traditional Travel Management
Risk assessment & protocols
Disruption management protocols: events causing minor impacts (e.g. flight delays, labor strikes)
Crisis management protocols: events causing major impacts (e.g. natural disaster, terrorist attack, pandemics)
Visibility across employees on the road & associated external factors
Traveler tracking across multiple sources
COVID-19 situation: dashboards in the form of static documents
Traveler communication & engagement
Information available through the company's best channel of communication or even in print form - often disconnected from the travel management platform
Traveler engagement consists of messages on the itinerary and potentially emails before departure
Facilitation
Tools - Decentralized travel booking platform mostly relying on regional access
For minor disruptions - rebooking
Traveler physical and mental wellbeing
The focus is on ensuring the traveler's physical safety.
Modern Travel Management
Risk assessment & protocols
Additional protocols include:
Use of automation and AI that becomes aware of delays and cancellations as soon as they occur and immediately begins searching for and rebooking alternative options, enriched by chat capabilities
Global travel dashboard aggregating several sources of data worldwide to help travel managers assess travel risks and allow or prohibit travel to specific regions or cities
Help travelers make informed decisions based on real-time data
COVID-19 specifics: aggregate real-time data including reproduction (R0) numbers, active cases, and government restrictions
Visibility across employees on the road & associated external factors
Traveler tracking in one interface for quick reference Visibility over all travelers thanks to the ability to track bookings made outside of the the preferred channels
COVID-19 context: dynamic dashboard reflecting restrictions/ recommendations
Traveler communication & engagement
Information available through the traveler's best channel of communication and built in the travel management platform
24-hour support built into the travel management platform at no extra cost
24/7 simple, always-on, web-based and mobile-based contact method for employees
Traveler engagement involves pre/on/post trip support via an app that guarantees two-way communication
Facilitation
Tools - Centralized travel booking platform combining all travel booking, reporting and communication
For minor disruptions - Employees can rebook through the travel management platform
Route-based recovery features allowing travelers to make live decisions based on what is bookable
Traveler physical and mental wellbeing
The focus is on the traveler's physical safety and mental wellbeing