Better design for a better experience
TripActions was built from the ground up as a better approach to corporate travel management. Putting the traveler experience first, personalization, and global 24/7 365 proactive live travel agents and alerts result in a world-class experience for employees and job candidates. With the high traveler satisfaction rates and adoption, TripActions empowers HR teams to drive safety and business travel continuity.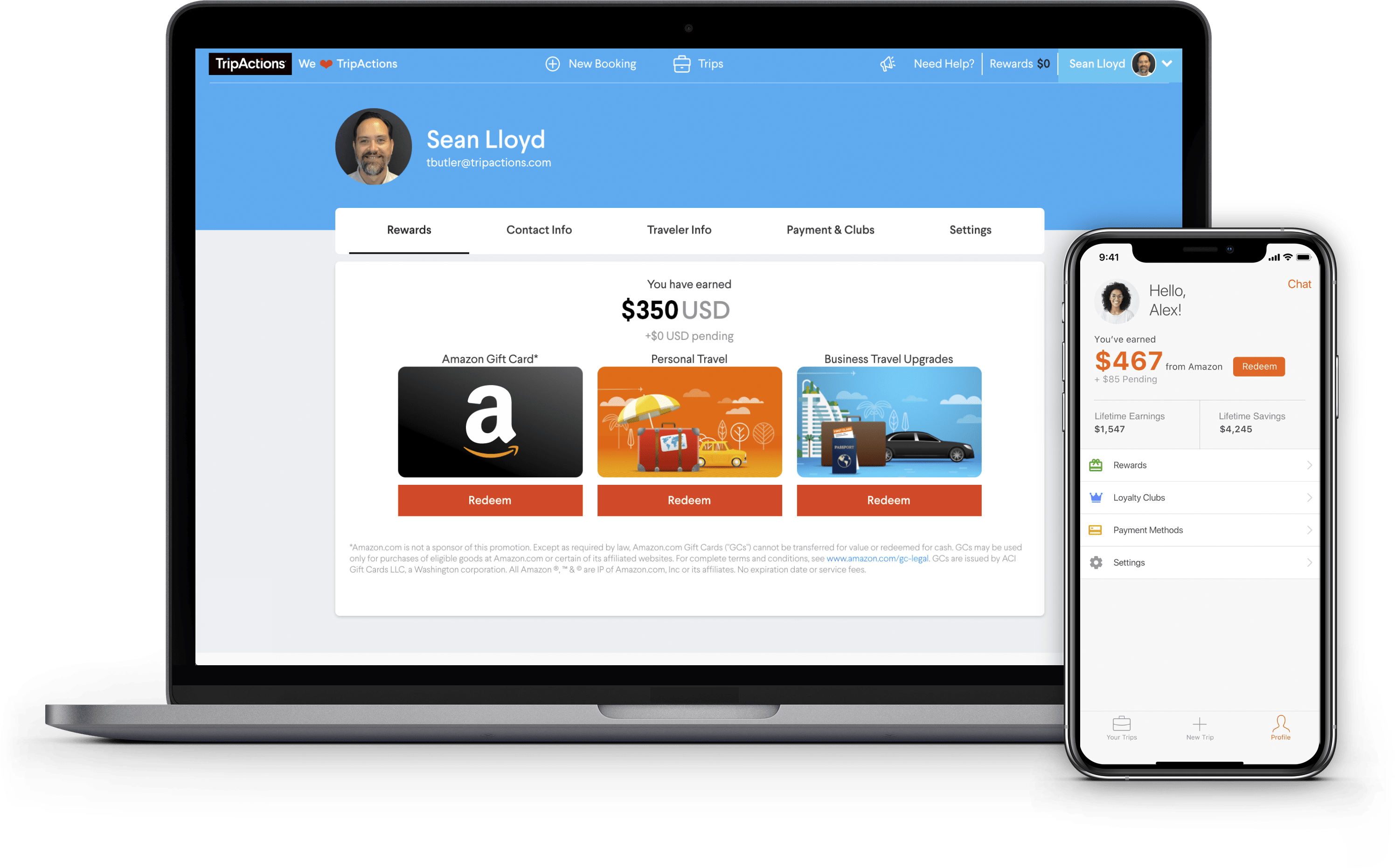 Unrivaled traveler adoption rates
Adoption is critical to knowing where your travelers are so you can keep them safe and ensure business travel continuity. TripActions offers travelers personalization plus unrivaled inventory so they don't need to shop around. With a simple interface and one-click support, there's little reason to leave the platform. The result is a 90+% adoption rate and traveler satisfaction.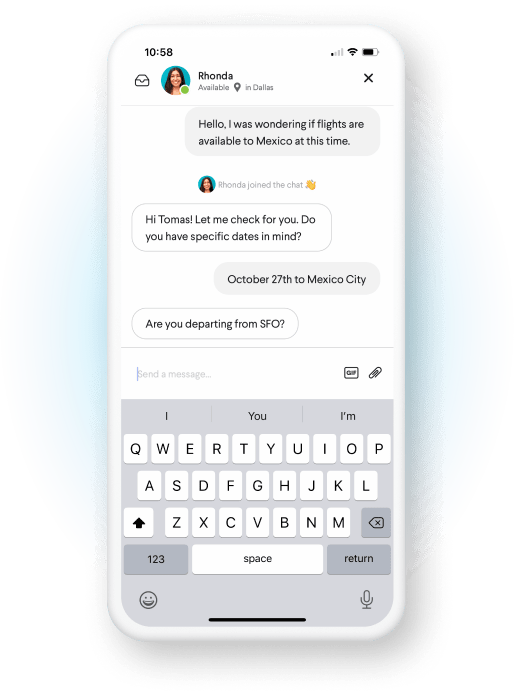 24/7 Global agents to ensure traveler safety
TripActions' powerful and proactive support team has employees and candidates travelers covered 24/7 365 via phone, chat, and email. Travelers will even receive proactive alerts about delays and new restrictions that may impact their travel. TripActions support is always a call, click, or email away. Best of all, support is always 100% free.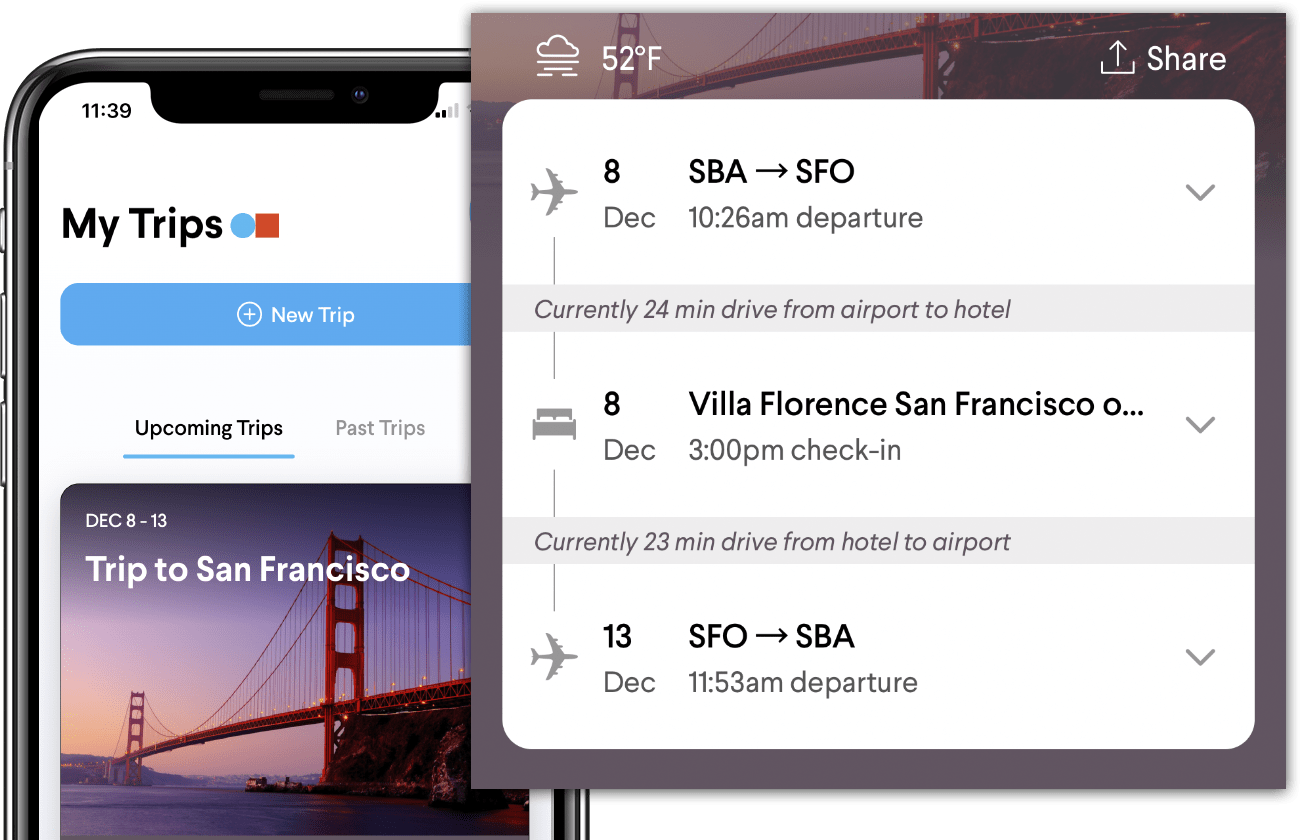 An amazing candidate experience
Candidates and guests of the company no longer need to search and book travel on their own dime. With TripActions, you can send an invitation to book travel, enhancing their impression of your organization while keeping costs and logistics compartmentalized. Enhance the guest experience and cut down on the back-and-forth of visitor logistics to deliver a positive experience to top talent.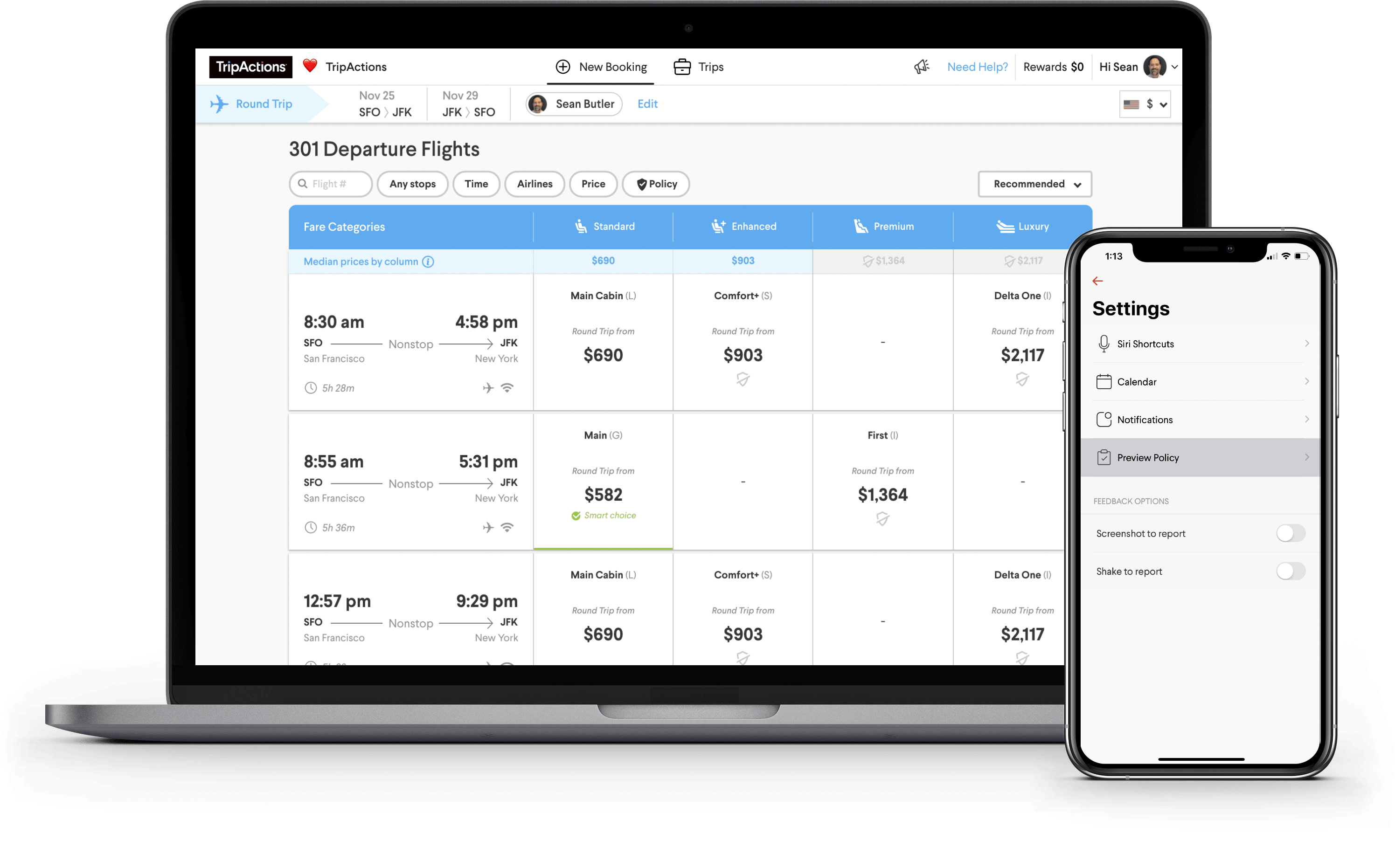 Policy travelers can get on board with
Intuitive design inside of the TripActions dashboard makes it easy for travel managers to keep road warriors within budget and on track for annual spend. With the addition of TripActions Rewards, travelers also have an incentive to save the company money by making responsible travel choices.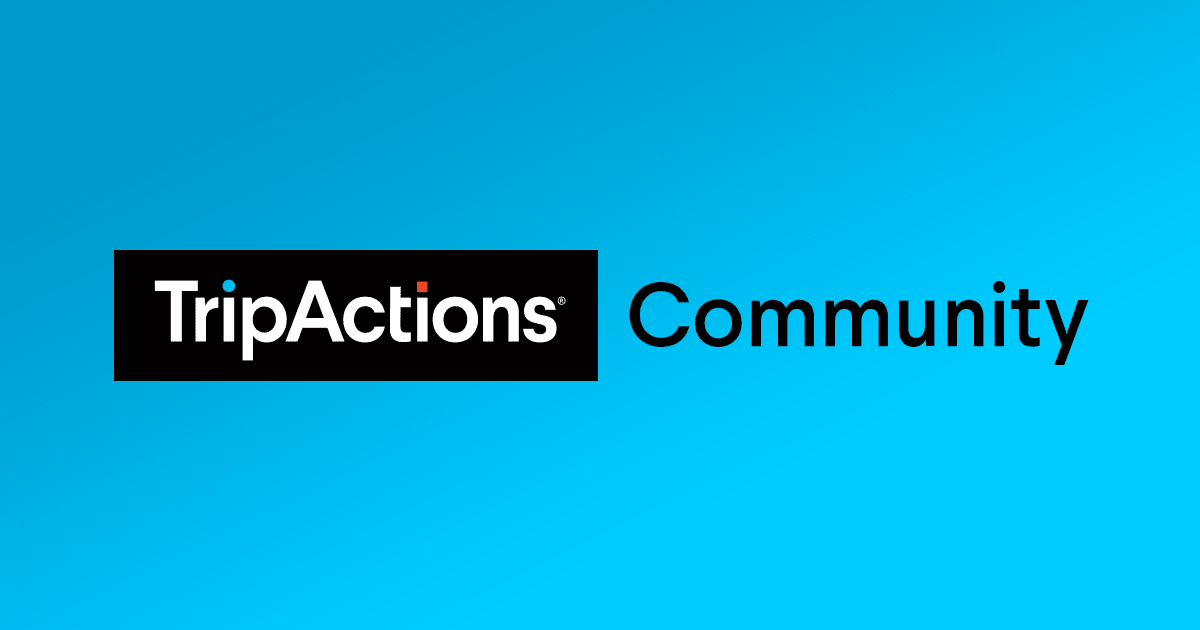 TripActions Community
Where travel managers, finance teams, and executive assistants connect, share best practices and get answers to questions about business continuity and business travel management.