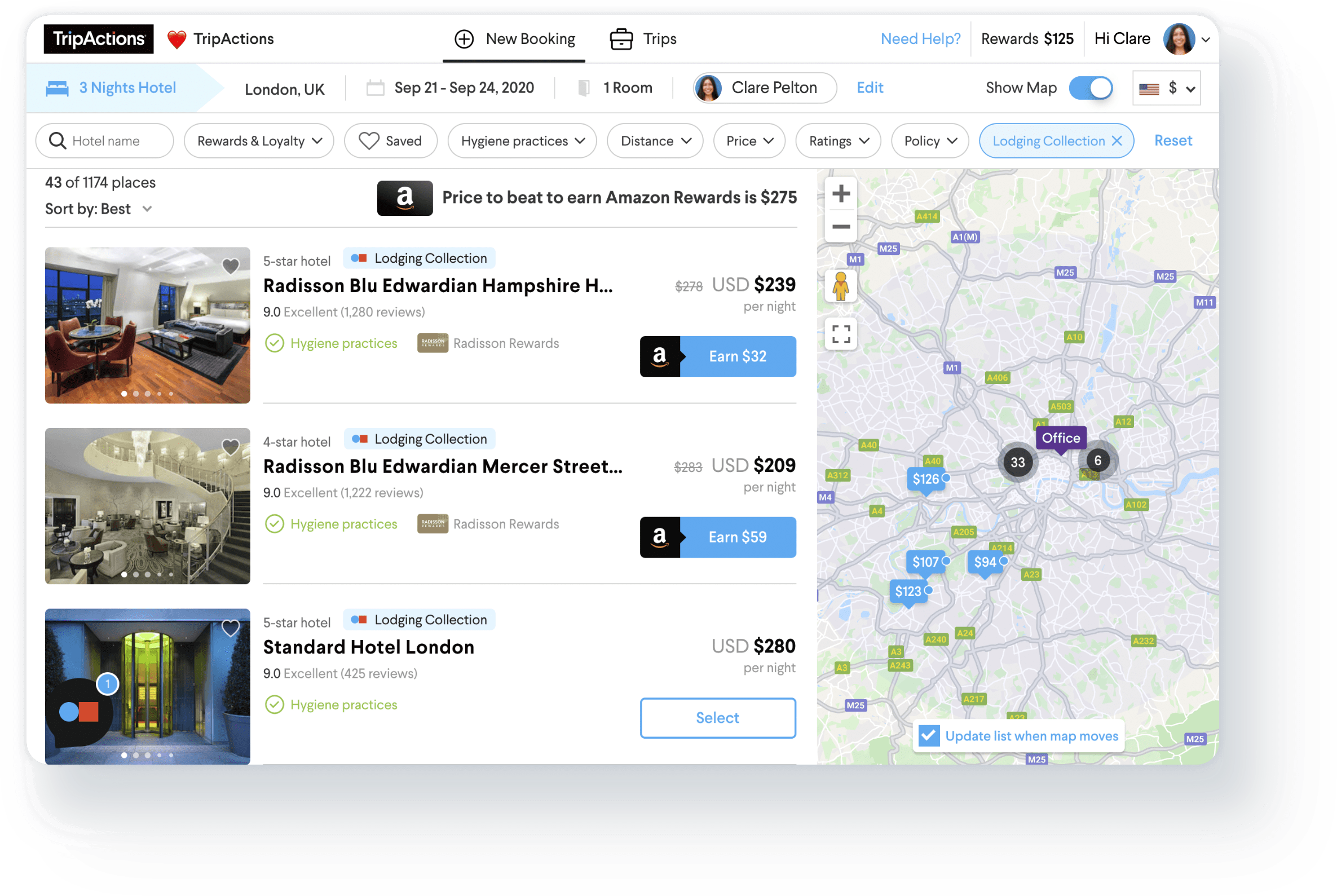 Exclusive Deals and Elevated Experience
The TripActions Lodging Collection offers access to exclusive deals, amenities and other necessary rate inclusions for business travelers. By leveraging the size and growth of TripActions' global traveler base, we have secured highly competitive rates that include special amenities at business traveler-friendly properties in major markets around the world.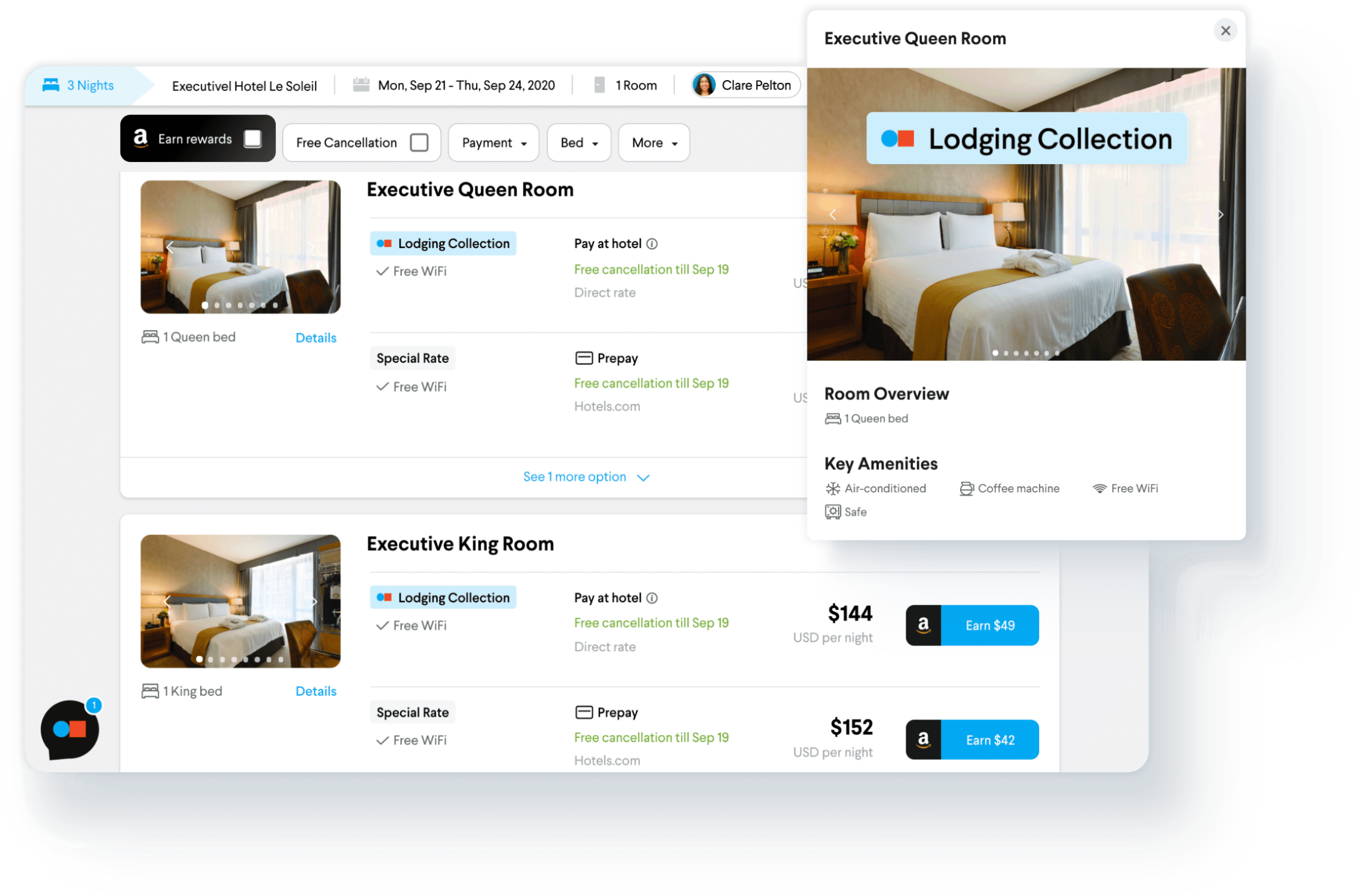 Instantly Enhance Your Hotel Program
All properties have been individually selected by a dedicated team who negotiates for business traveler-friendly amenities and rate inclusions. TripActions Lodging Collection properties are high quality properties in our clients' top major travel markets. Since we highlight these properties throughout our search results, your preferred hotels are automatically promoted to your travelers.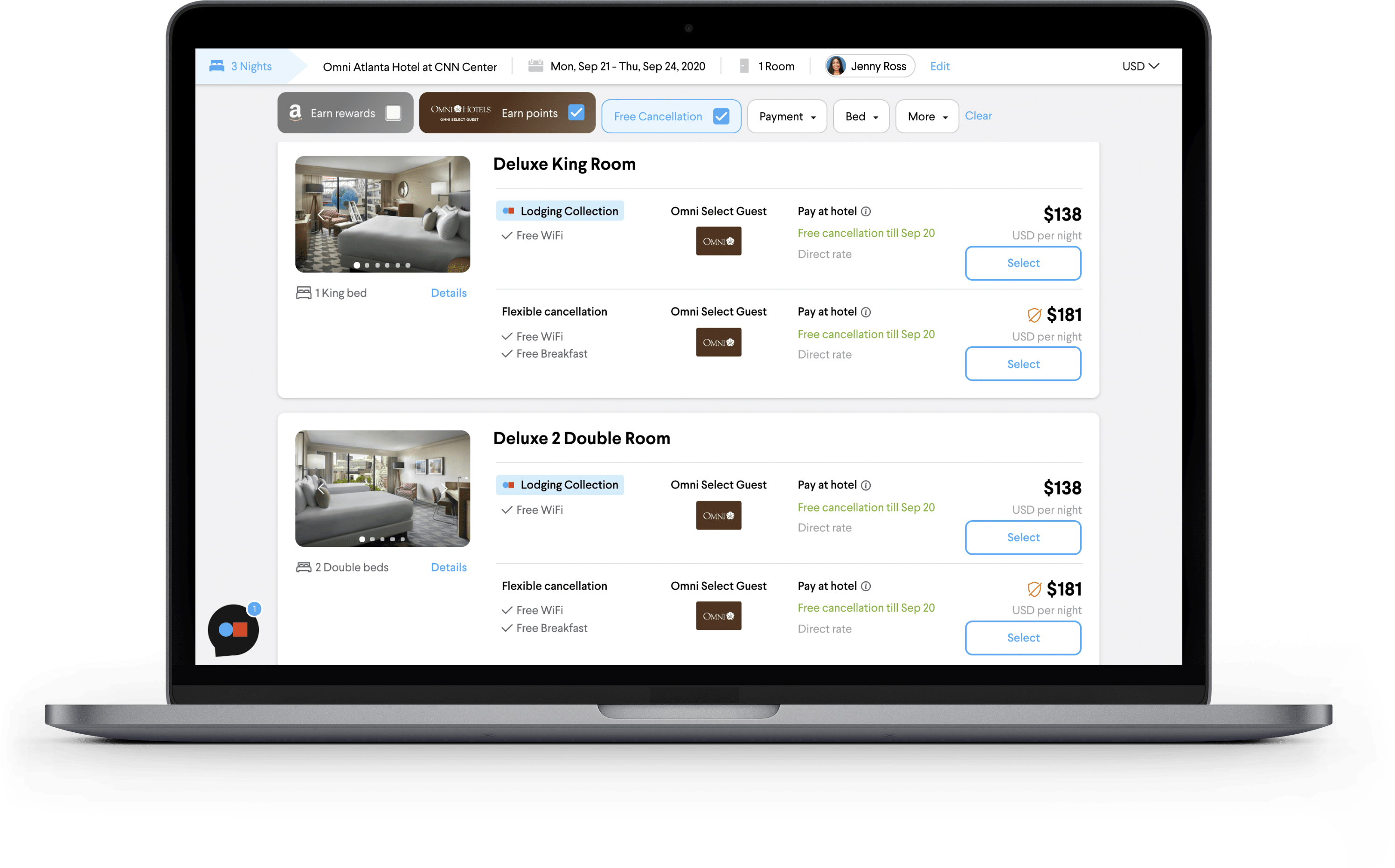 More Opportunities to Save
Because we can achieve great discounts with valuable rate inclusions, the TripActions Lodging Collection presents a great savings opportunity. We negotiate for you, coordinate with hotels to load the rates, promote the properties and rates within our booking tool, and maintain the relationship with the hotel, so you can save time and money as we are securing these savings opportunities for you.
Take your travel management expertise to the next level