Build a culture of trust and transparency
TripActions Liquid™ empowers employees to make business purchases while keeping finance leaders in control. With TripActions Liquid smart cards, admins can set spend limits upfront, which are auto-enforced whenever employees make a transaction. By building policies directly into corporate cards, finance leaders can confidently distribute corporate cards without fear of out-of-policy spending.
Customize policies to accommodate unique spending needs
With a custom policy builder, admins can tailor spend controls based on role, expense category, business context, and more. When employees book travel on TripActions, policies for on-trip expenses immediately activate. Proactive, customizable policies give admins the flexibility to meet unique spending needs.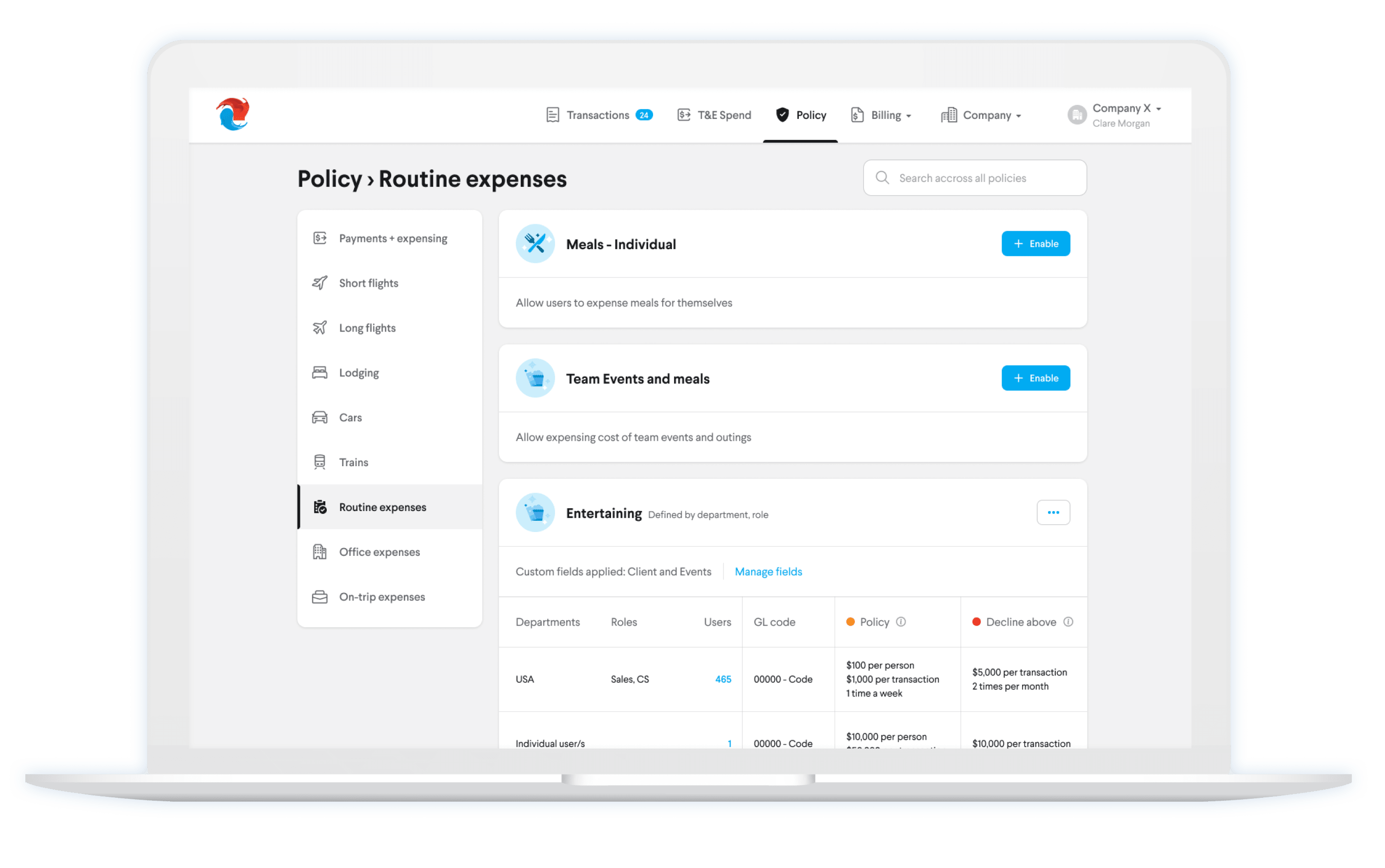 Drive compliance with built-in controls
Once configured, spend controls are built-in to TripActions Liquid cards so that transactions are approved, flagged as out-of-policy, or declined in real-time, at the point of purchase. Since policies are auto-enforced, finance teams can confidently distribute cards and prevent out-of-policy spend without policing employees.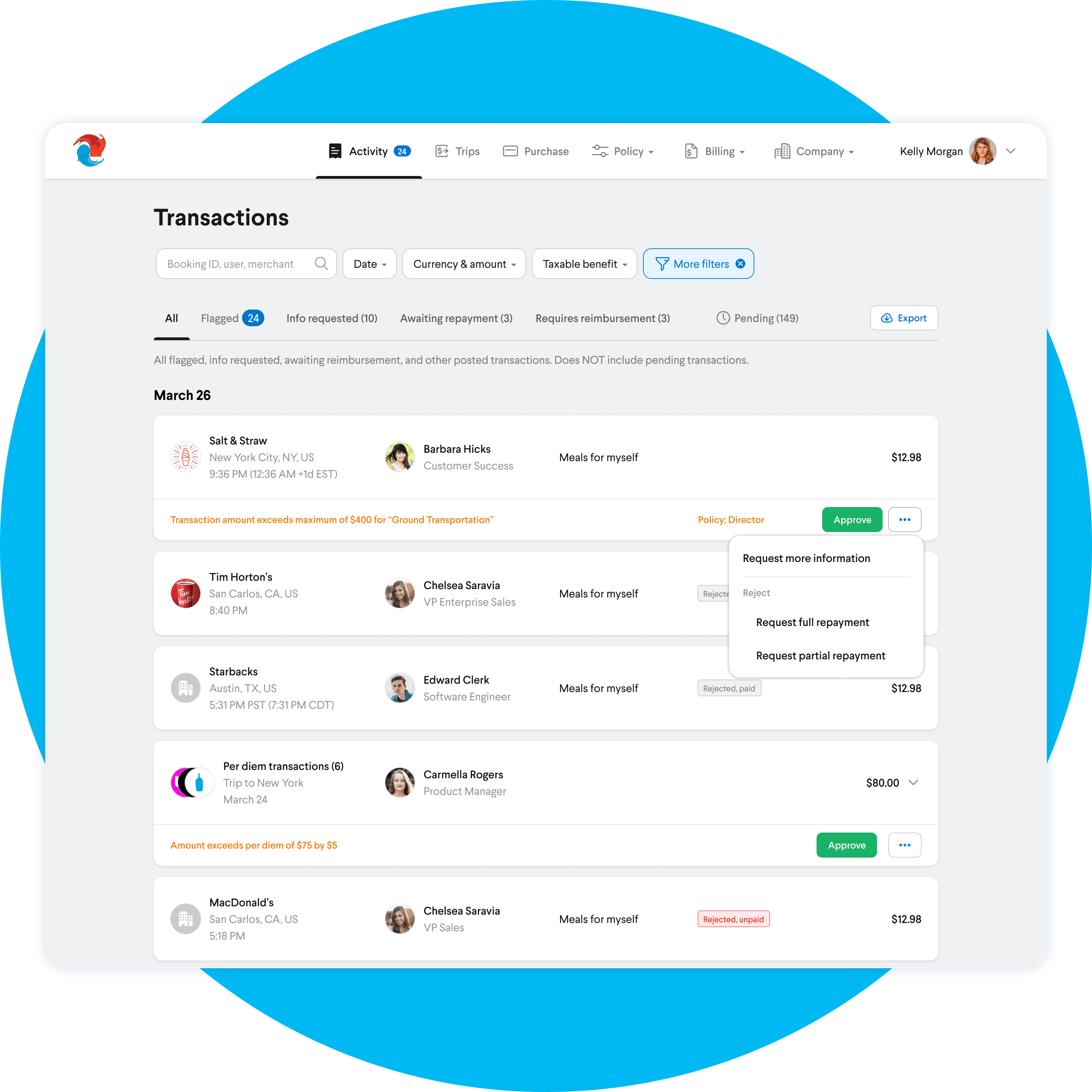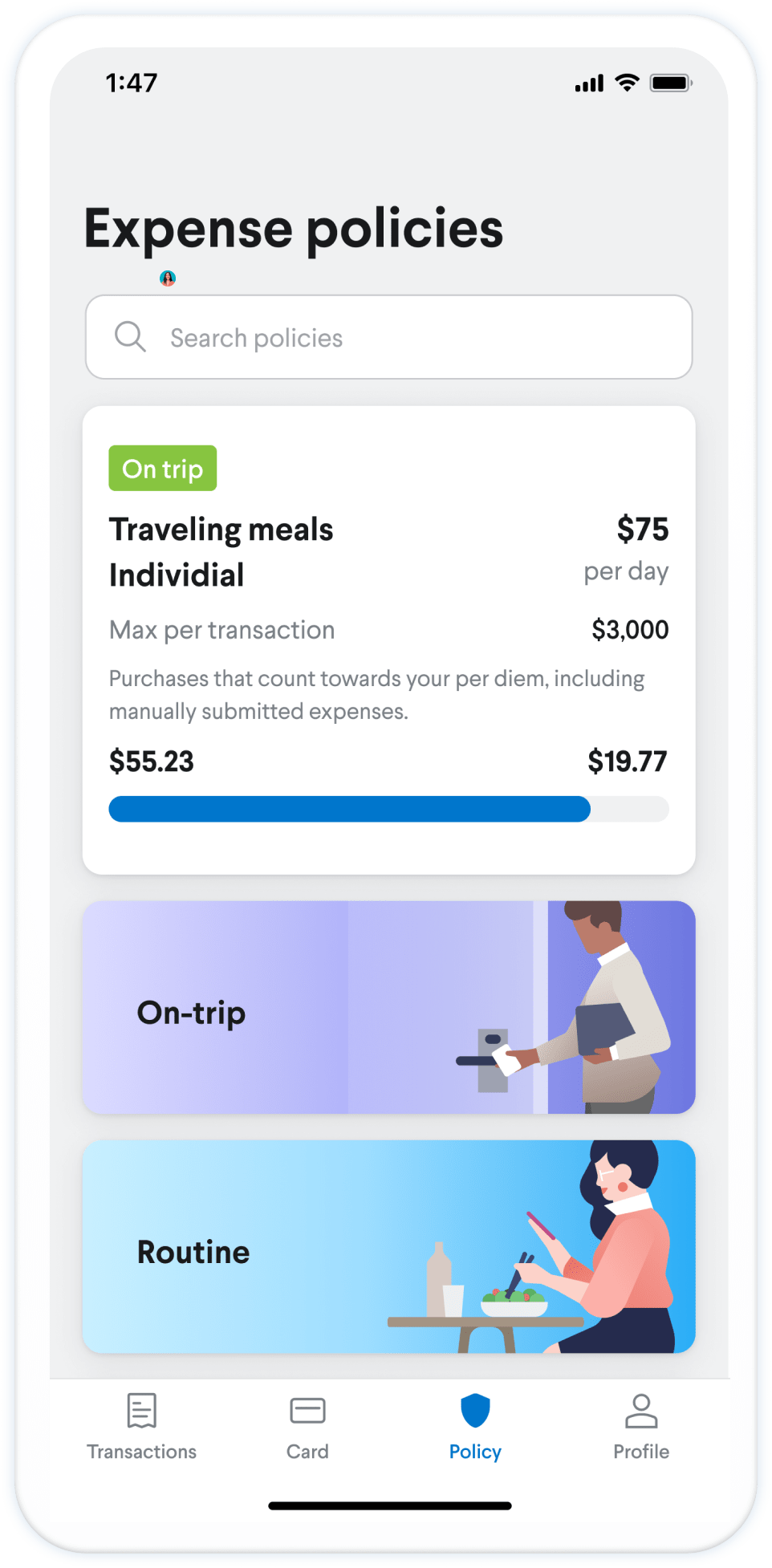 Empower employees with transparent policies
Expense policies are visible in the TripActions Liquid mobile app, making it easy for employees to reference at all times. Along with smart cards, transparent policies support employees to spend responsibly on the company's behalf.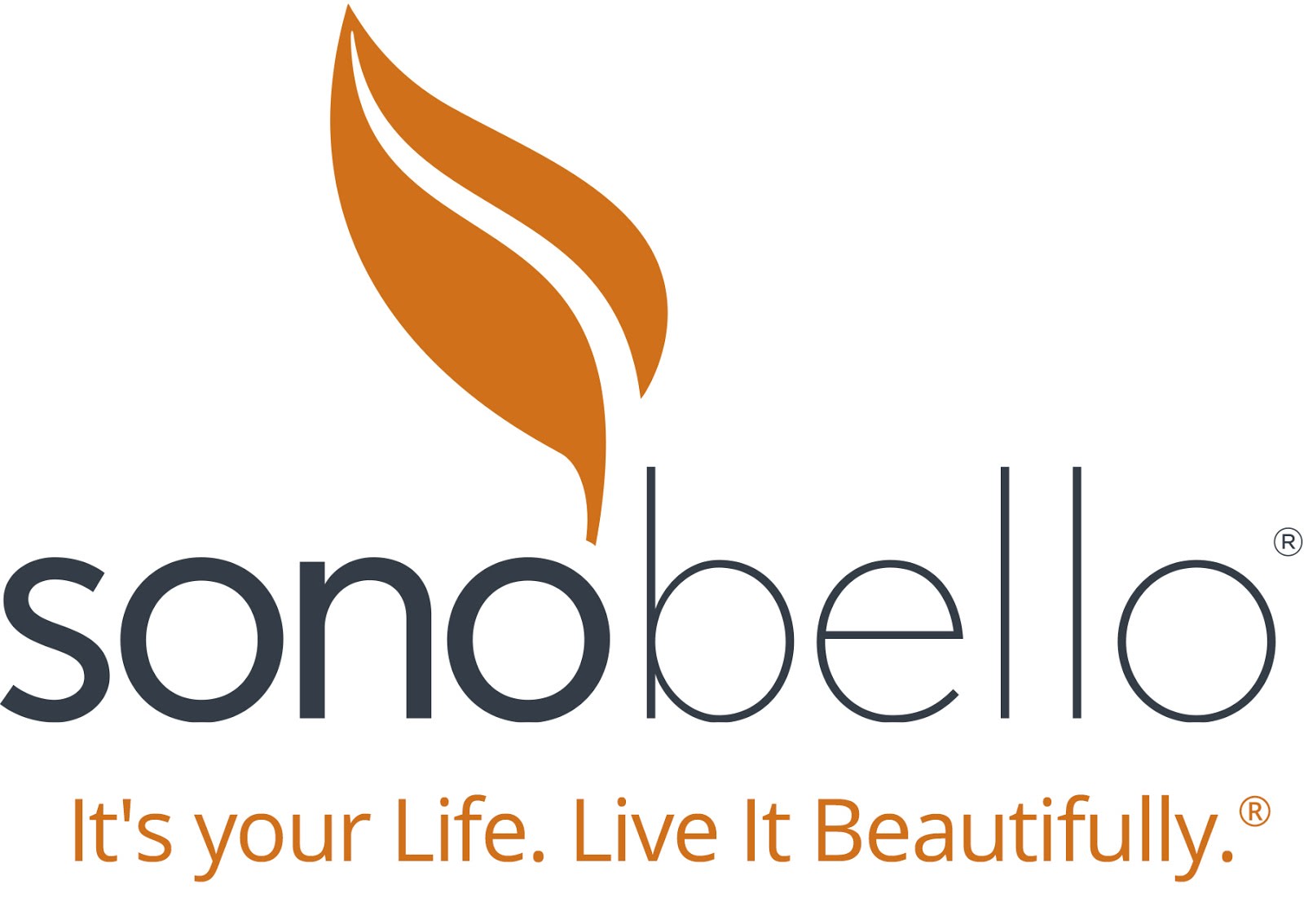 "With Liquid, the biggest struggle for some people is just letting the policy do the work. We set the policy and trust our partner and team members. This trust is the only way to successfully manage a system as smart as Liquid. We spent a lot of time setting up the policy on the front so it is intuitive to the expense process. It's been a big shift for the company. We don't have to babysit our team members anymore."
– Tasha Kammerzell, Financial Planning and Analysis Manager, Sono Bello
Take your travel management expertise to the next level