Trusted by over 5,000 companies: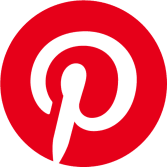 Greater productivity and savings for your business
TripActions empowers employees with self-service booking and itinerary management, along with smart cards to eliminate expense reports. With the swipe of a physical or virtual card, expenses are automatically created, submitted, and reconciled. What used to take hours now takes minutes, saving the whole company time and money.
95% time savings on reconciliation
90%+ reduction out of policy spend
Reduce leakage with user-friendly travel management
TripActions offers best-in-class global inventory, built-in policy controls, and a superior agent experience to keep users on the platform and reduce leakage. Whether searching for air, lodging, trains, or cars, employees can quickly book exactly what they need, within policy. And 24/7/365 support - available via email, mobile, and chat - guarantees immediate, personalized assistance for any snags on the road.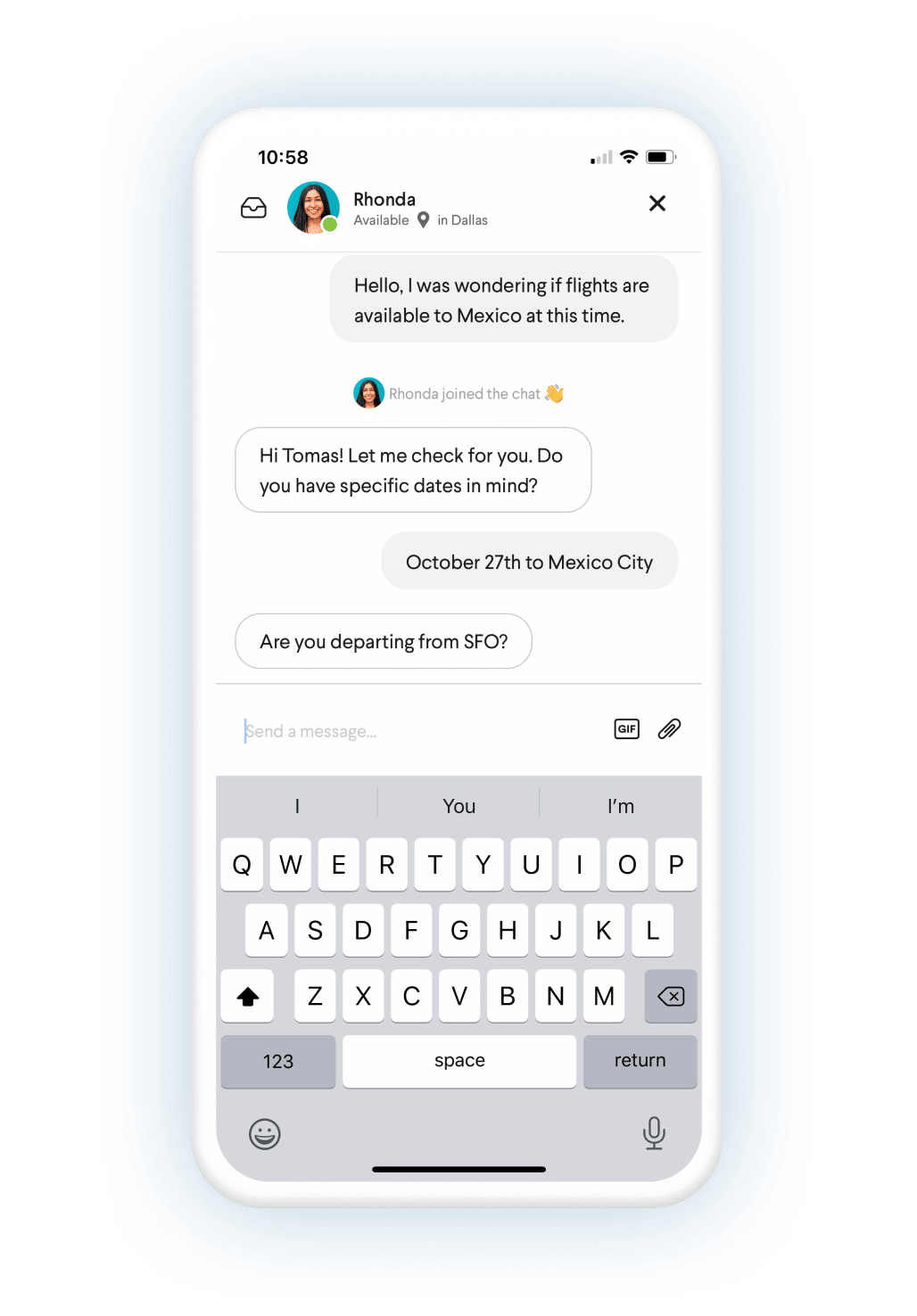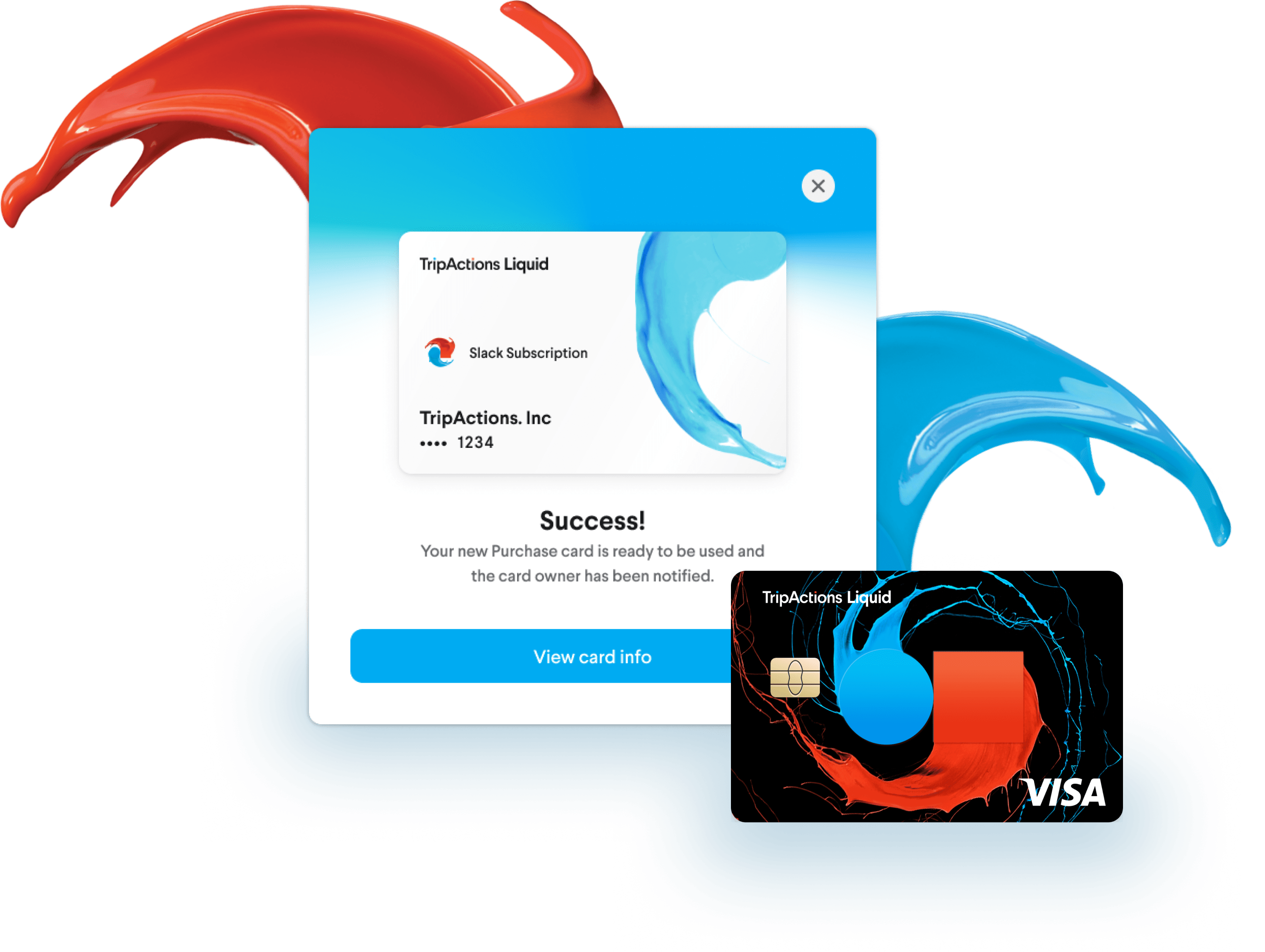 Control and manage spend with smart cards
TripActions gives employees a simple way to pay for what they need while keeping finance teams in the know and in control. Virtual and physical cards with built-in controls ensure spend compliance, real-time transaction visibility, and automated expense reporting, whether employees are paying for travel, routine expenses, or spot purchases like software subscriptions.
Drive compliance with proactive policies
TripActions allows admins to set booking and spend policies upfront to prevent policy violations before they happen. With a custom policy builder, admins can adapt policies and approval workflows based on role, expense category, and/or business context. Spend controls are automatically integrated into smart cards so that employees can spend at ease and in compliance.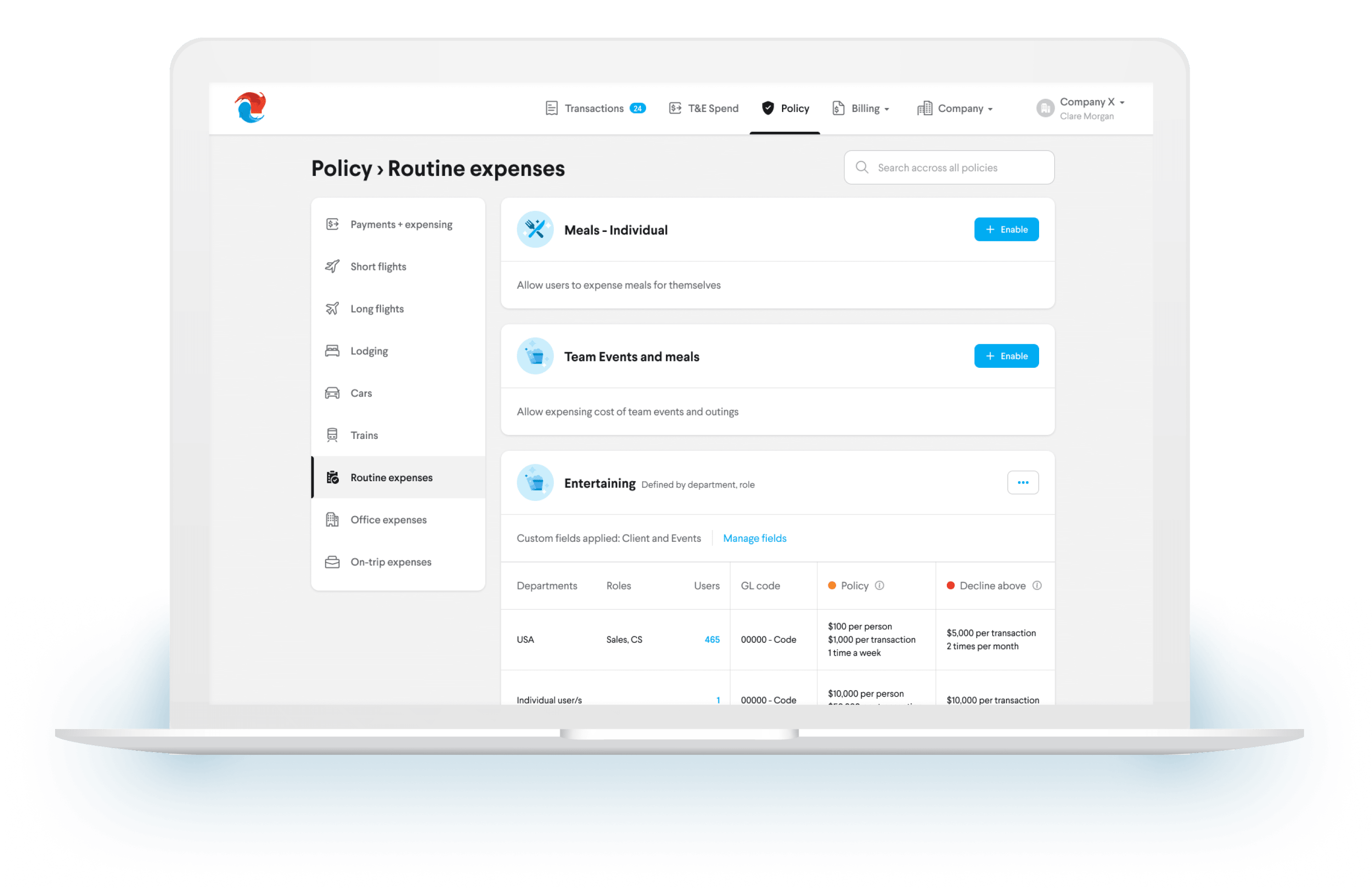 Make smarter decisions with real-time visibility
TripActions equips finance teams with real-time data to drive smarter decisions on traveler safety, cost-savings, and efficiencies. Interactive dashboards provide an instant, consolidated view of travel and spend, which can be sliced and diced with unprecedented granularity. And by seamlessly integrating with ERPs, TripActions helps create a single source of truth for all business spend.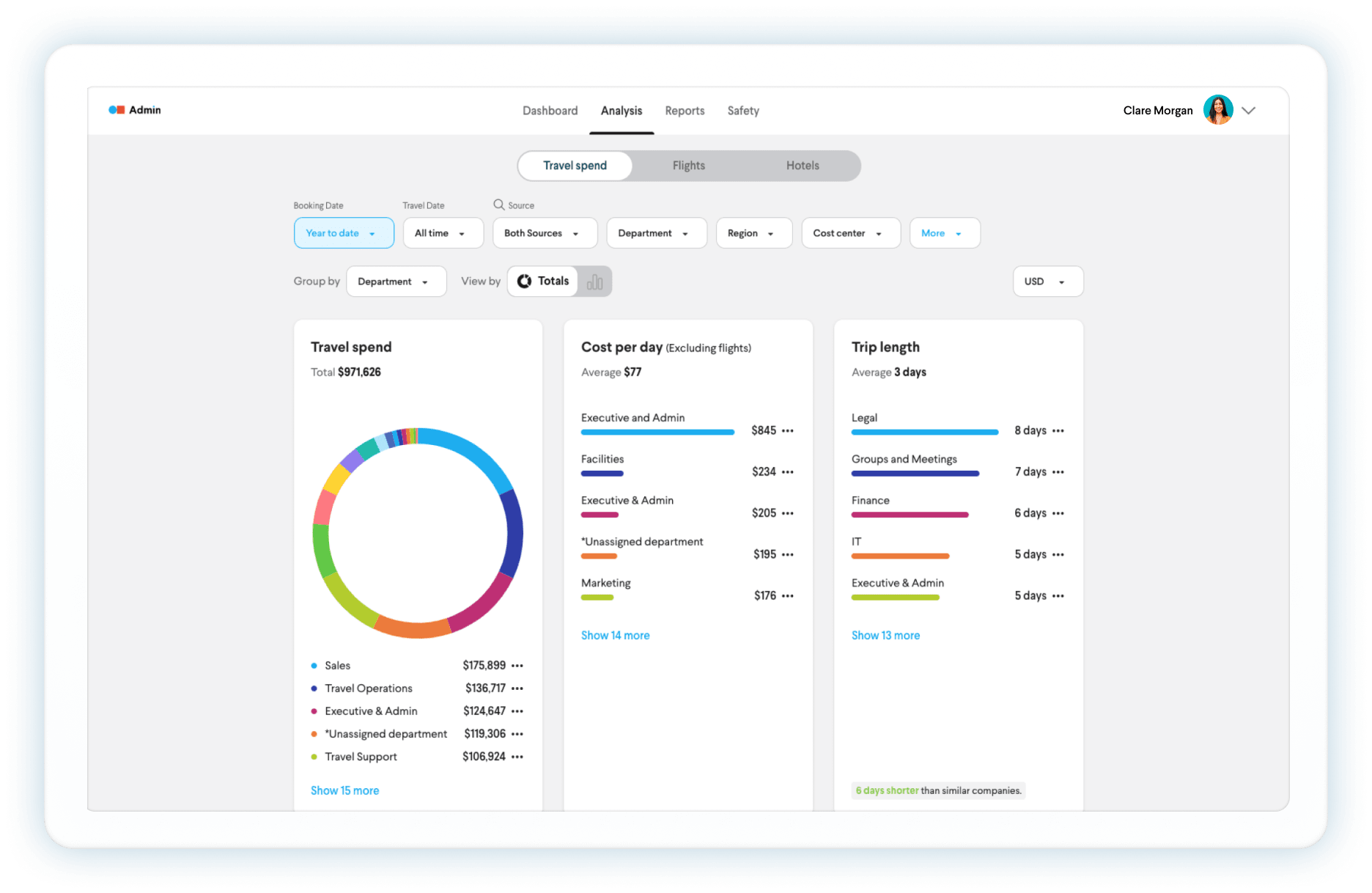 TripActions Q3 '21 Product Releases
Enhancing high-touch services, streamlining purchase card request & approval workflows, providing hotel promotion tools, and helping companies reduce their travel-based carbon footprint.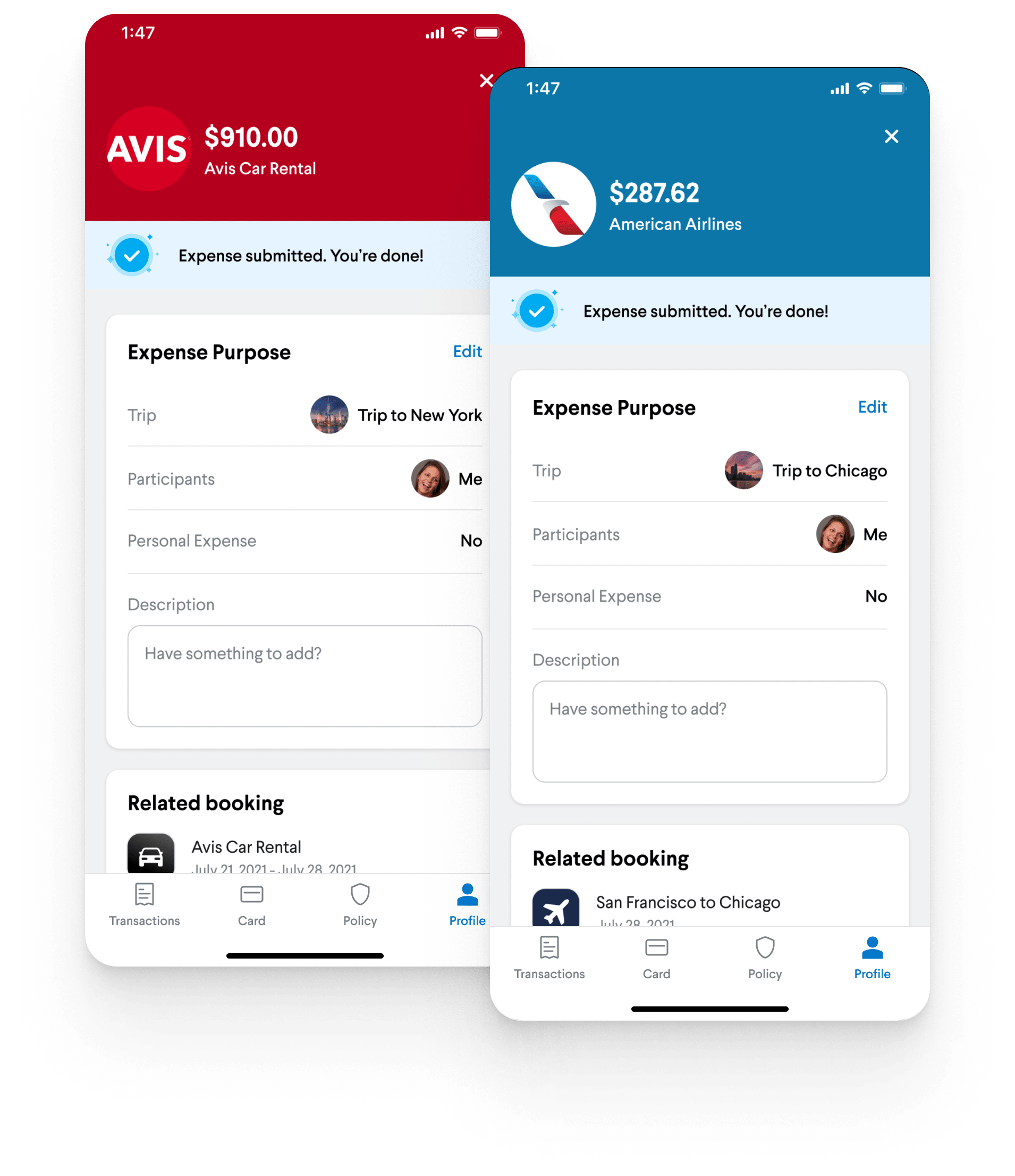 "TripActions is the only complete, end-to-end T&E management solution for the enterprise with the best online booking tool, global TMC and payments and expense solution in one platform. TripActions scales with our business to give us the tools and data we need to deliver a robust, global T&E program that protects our traveling employees while saving us money."
– Judy Payne, Director of Meetings and Travel, GameStop
Travel and Spend Management
TripActions is the modern travel and spend management platform that gives finance leaders real-time spend visibility and control. Our all-in-one solution for travel, payments, and expense brings best-in-class technology and service together to help finance leaders drive cost savings, productivity, and compliance.
Watch a 3-min Product Intro