Travel Agents + Travel Agent Technology
Our travel experts take pride in providing travelers world class service, whether they are assisting travelers during the booking process, proactively monitoring trips, or helping travelers reschedule plans on the go. Agents provide fast and personalized support for every traveler by leveraging a next gen Agent-Traveler chat system and TravelXen, TripActions' proprietary travel agent platform.
93%+ traveler satisfaction
< 1 min agent response time
no cost travel agent support
Blog: 5 Travel Agent Support Stories That Will Change How You Think About Business Travel
Service in less than 60 seconds
TripActions traveler support is readily available to travelers on web and mobile, 24/7 365. With the click of a button, travelers have access to personalized assistance at every stage of their journey, whether they are at home or even on a flight. From booking a trip to making last minute changes, travelers just need Wi-Fi or cell service to access a live agent directly from their mobile phone or personal computer.
TripActions chat and call routing is powered by machine learning technology, offering travelers assistance from local specialists, in less than 60 seconds all while experiencing greater than 93% satisfaction.
TripActions Travel Consultant
TripActions Travel Consultants are travel agents with a wealth of experience in customer service and travel. Our training enables agents to show the right service mentality and behaviors coupled with deep knowledge of technology, travel and expense.
The diversity of our global agent population enables us to operate with greater global travel knowledge and makes sure we support getting travelers to their destinations to focus on what really matters. TripActions Travelers receive support from the most locally relevant agents with deep industry experience, ensuring each traveler receives incredible customer service and support (93% CSAT).
The TripActions Difference
TripActions travel agents go through extensive onboarding to learn TripActions culture and our expected level of service. While each agent comes from a strong customer experience background, once onboarded, they are trained to assist anyone with their travel or expense needs.
To support cross collaboration, agents work in teams, where they can share their ideas and help solve travel or expense problems together. By working jointly, their productivity and ability to quickly resolve complex issues increases. Marrying each agent's experience with real-time access to traveler booking info, travel preferences, payment information, seat/hotel preference and more enables the personalized experience employees could only receive when working with an agent in person.
Agent Context Buttons
Travelers have access to chat context buttons which provide accessibility to self-serve flows and deliver additional contextual information to agents -- speeding up support handle time. With 2-step context buttons, travelers are able to explain their issues quickly and agents are able to bypass context-gathering questions, ensuring travelers are assisted quickly and accurately.
Travel Agent Tools - TravelXen
Travel agents around the globe have access to TripActions TravelXen, a proprietary product developed to offer TripActions employed agents real time access to each traveler's user profile, expense information, travel preferences and gives them access into their booking search history. By creating TravelXen in house, TripActions agents have complete access to all travel and expense information logged in both the Travel and Expense platforms, allowing agents to quickly provide world class service.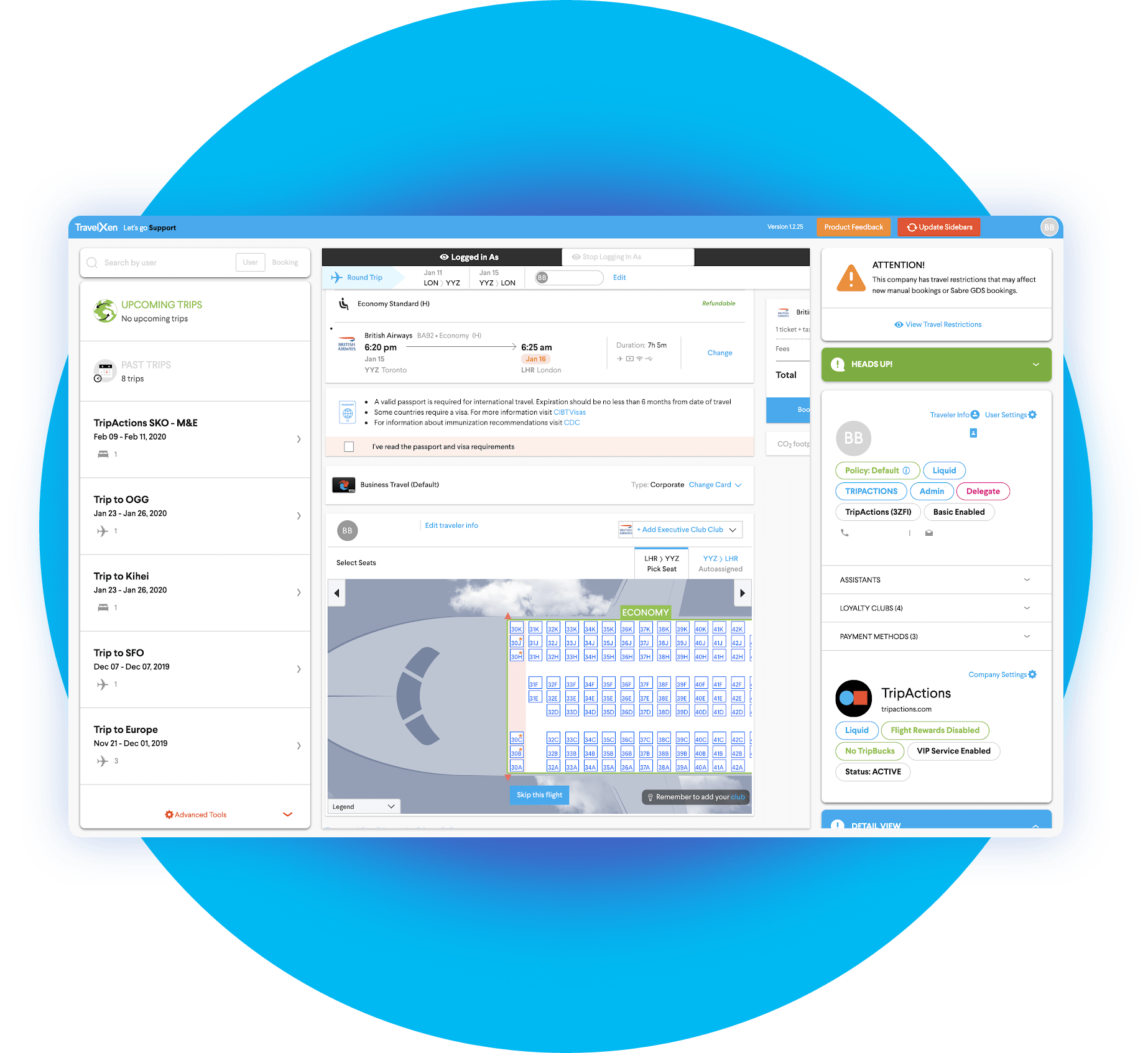 Chat Support
To support our travelers and TripActions Liquid™ expense users, the TripActions chat system was created entirely in-house. Our chat product, built completely on the cloud-based infrastructure of Twilio Flex, enables our agents to assist users seamlessly.
Our investments with Twilio Flex and TravelXen eliminate the issues that arise when multiple external products are tied together to offer full service agent support. Through our technology -- monitoring employee behavior in-app, support tickets, satisfaction and agent ratings -- the chat offering has been designed from the ground up to offer travelers and expense users seamless communication flow, ensuring their problems are resolved quickly and accurately.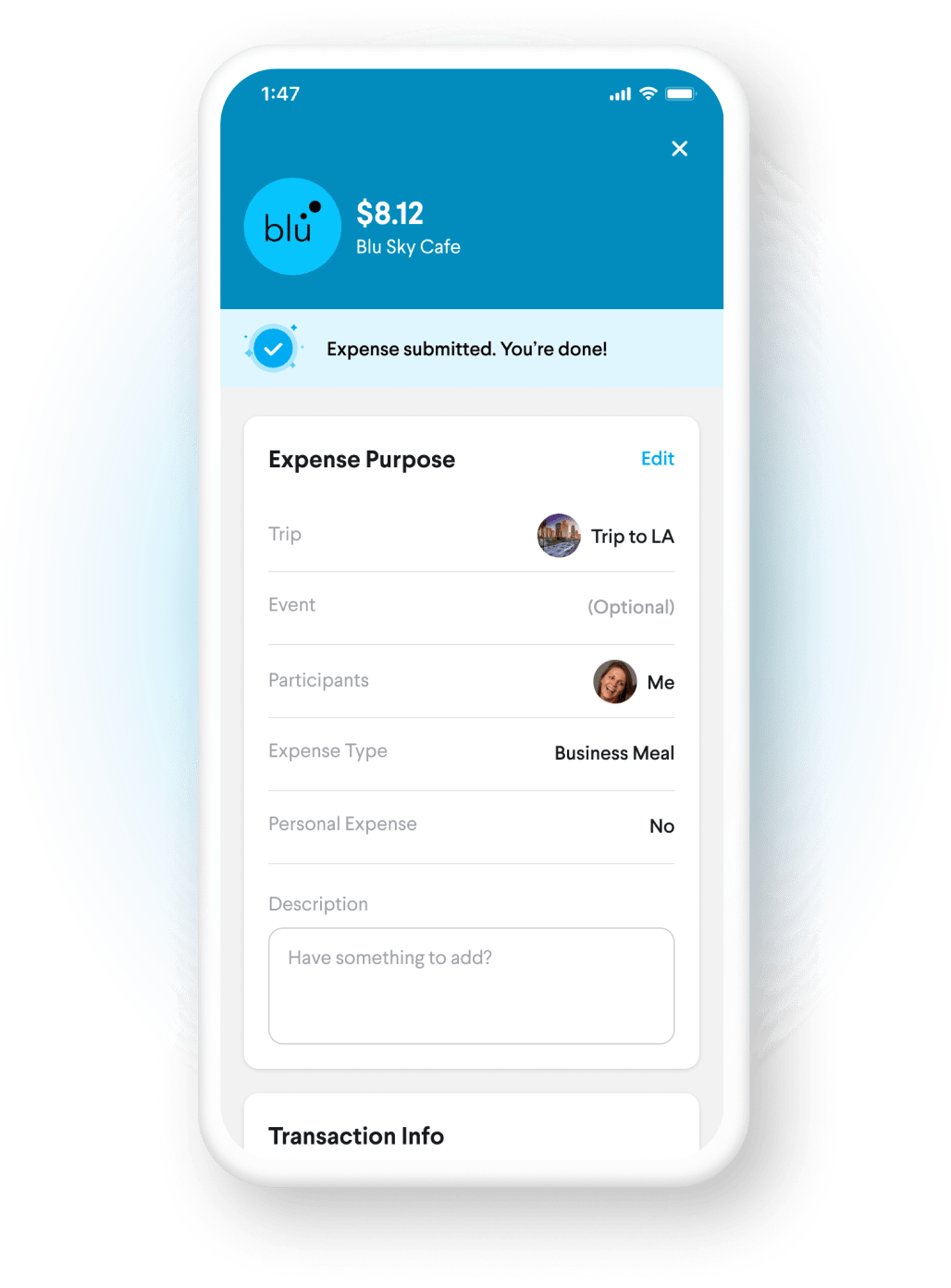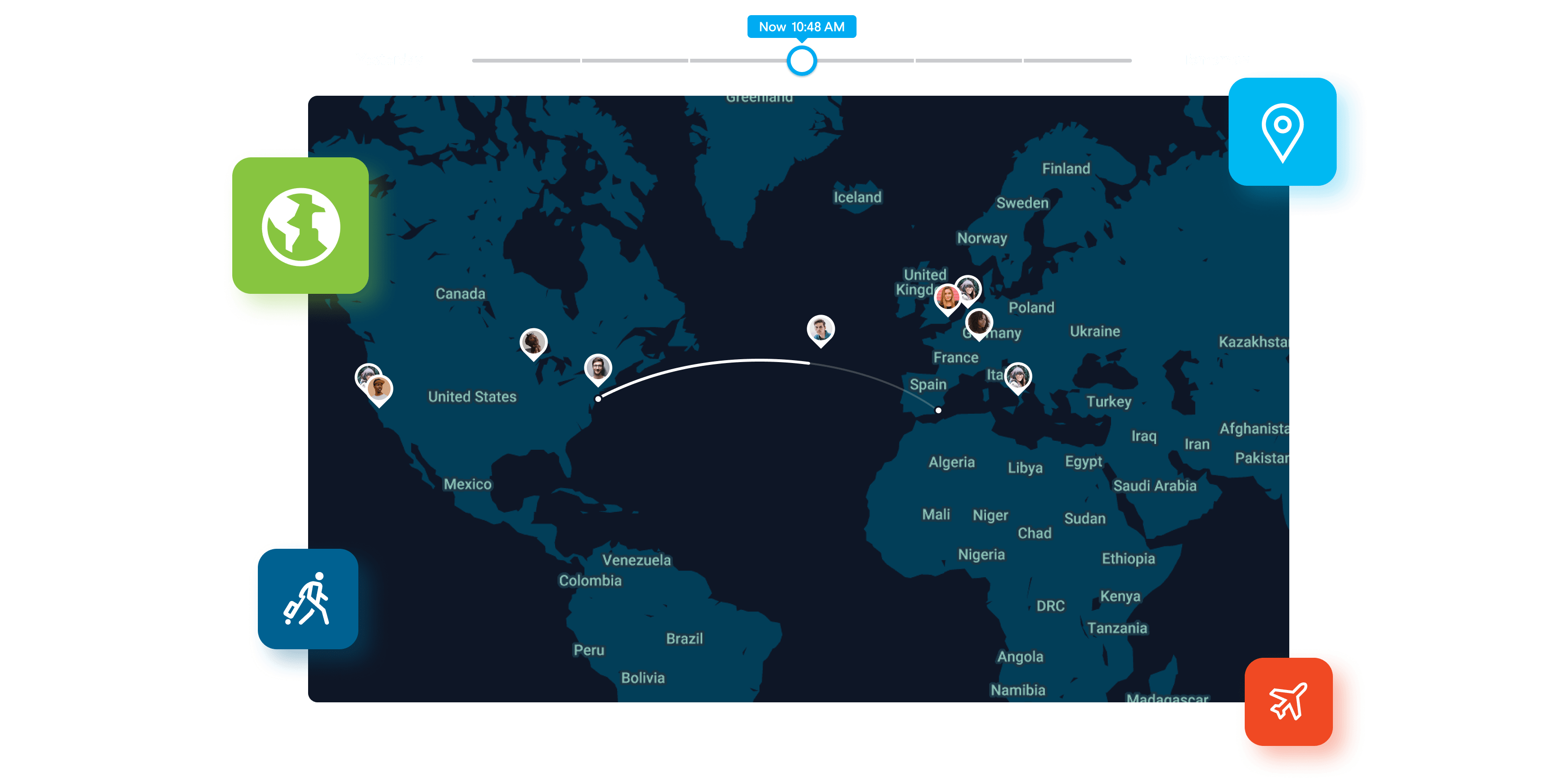 Case Study
Recently acquired by Google for $2.6B, Looker helps companies explore, analyze, and share real-time business analytics easily. With 1,900+ customers, they also employ a sales team that leverages TripActions to drive in-person connections — and ultimately revenue.
Take your travel management expertise to the next level