TripActions is built to foster the in-person connections that make life and work productive, rich, and pleasurable — but that goal means little if we don't protect our planet in the process. In honor of Earth Day, TripActions is excited to announce a new suite of real-time data, tools, and information designed to aid organizations in making sustainable decisions and reducing the environmental impact of their travel.
The global transportation industry is responsible for roughly 28% of all greenhouse gasses. Since business travel contributes to this total, companies around the world are pledging to report and reduce their environmental impact on a quarterly and annual basis. A carbon budget is an integral part of tracking and shifting habits towards a more sustainable way of doing business. But sustainability goals mean nothing without real-time data and analytics to make informed choices.
In 2019, TripActions began offering customers the ability to opt-in to receive carbon impact data at the corporate and traveler level to address increasing climate concerns. As businesses double down on their sustainability efforts, it is critical that companies have access to real-time insights regarding the carbon impact of their travel program. This data ensures businesses around the world make the decisions and changes necessary for a cleaner planet.
Alongside the current insights available at checkout and on the traveler's profile page, TripActions is today releasing three new products to support organizations:
Carbon Emission Budgeting
Starting today, organizations can create a budget based on their historical expenditure, TripActions' recommendations, and industry benchmarking data — only available with TripActions. Once they've created a budget, they can track against it to ensure travel emissions are controlled, managed, and reported.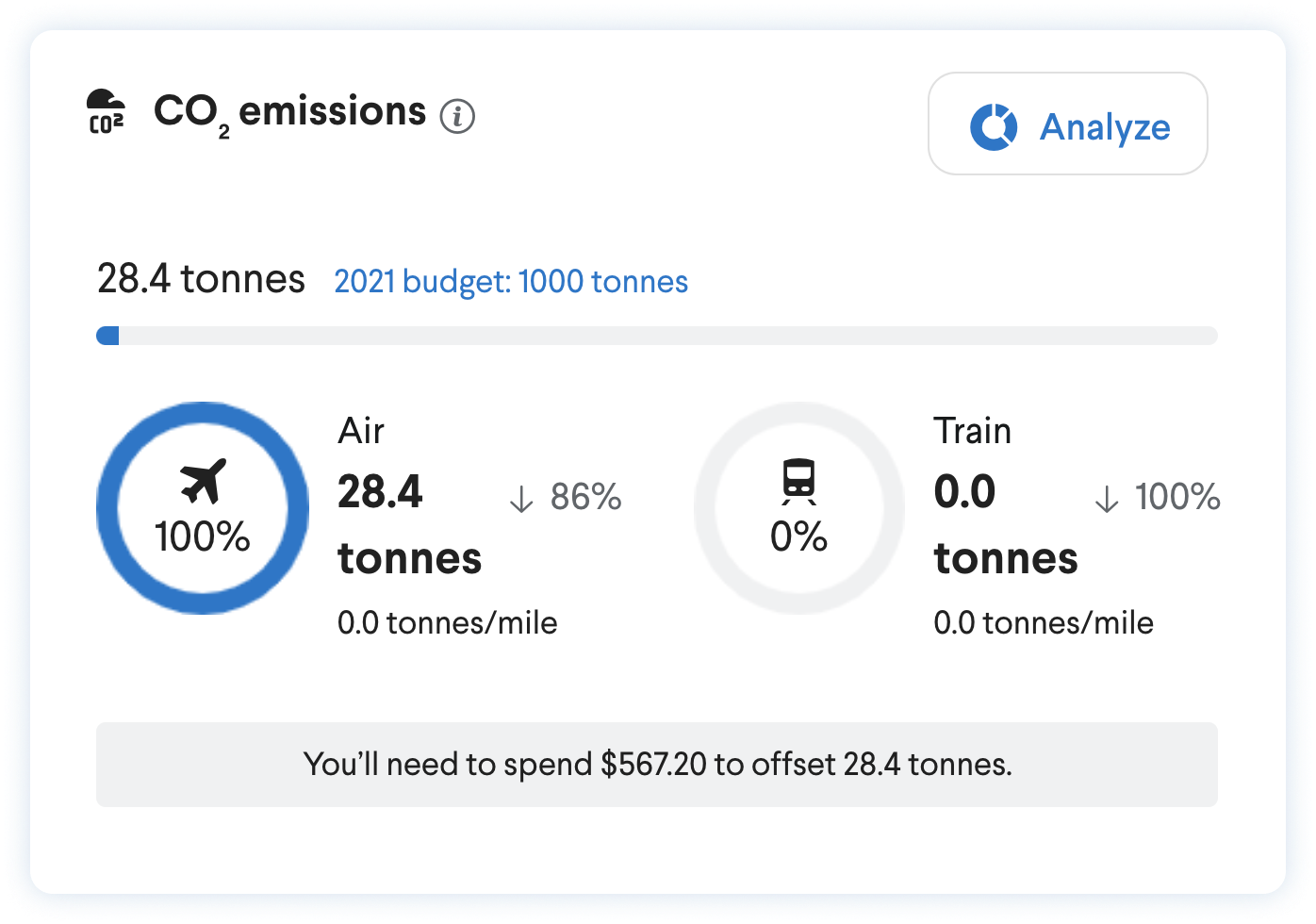 Real-Time CO2 Analytics Dashboard
Organizations now have granular real-time carbon data access and can identify carbon emissions by department as well as mode of travel. Access to this data will help organizations identify the kinds of business travel that emit the most CO2 in order to take real steps towards reducing their carbon footprint and building an accurate carbon emissions budget.Plus, you can now access the data via TripActions recently launched API.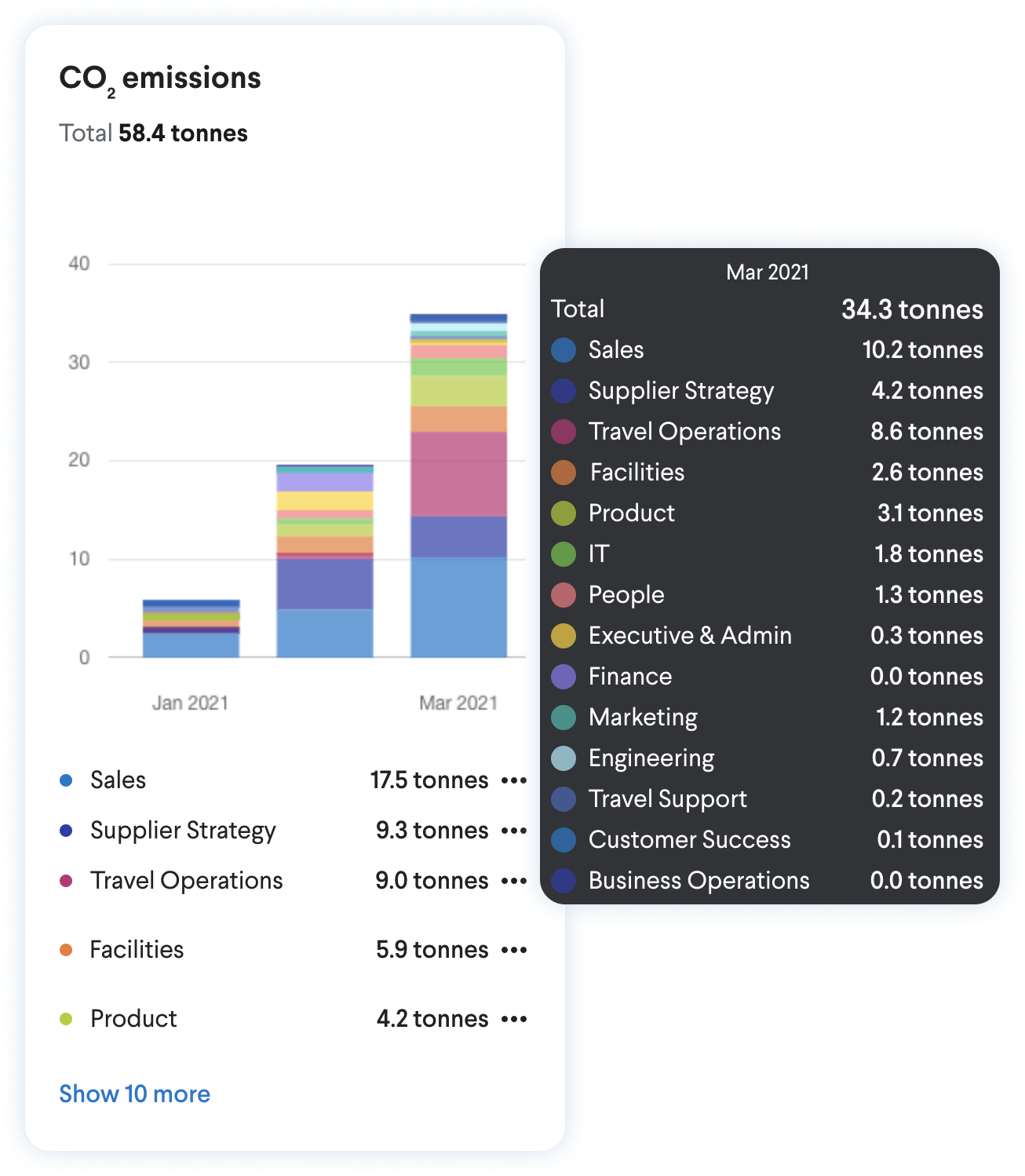 New Emissions Calculators
It's vital that companies have a sound, consistent methodology with which to measure their emissions. Through TripActions, organizations can now access three globally recognized methodologies to accurately measure and track their progress including DEFRA, TREMOD and ICAO (launched in 2019).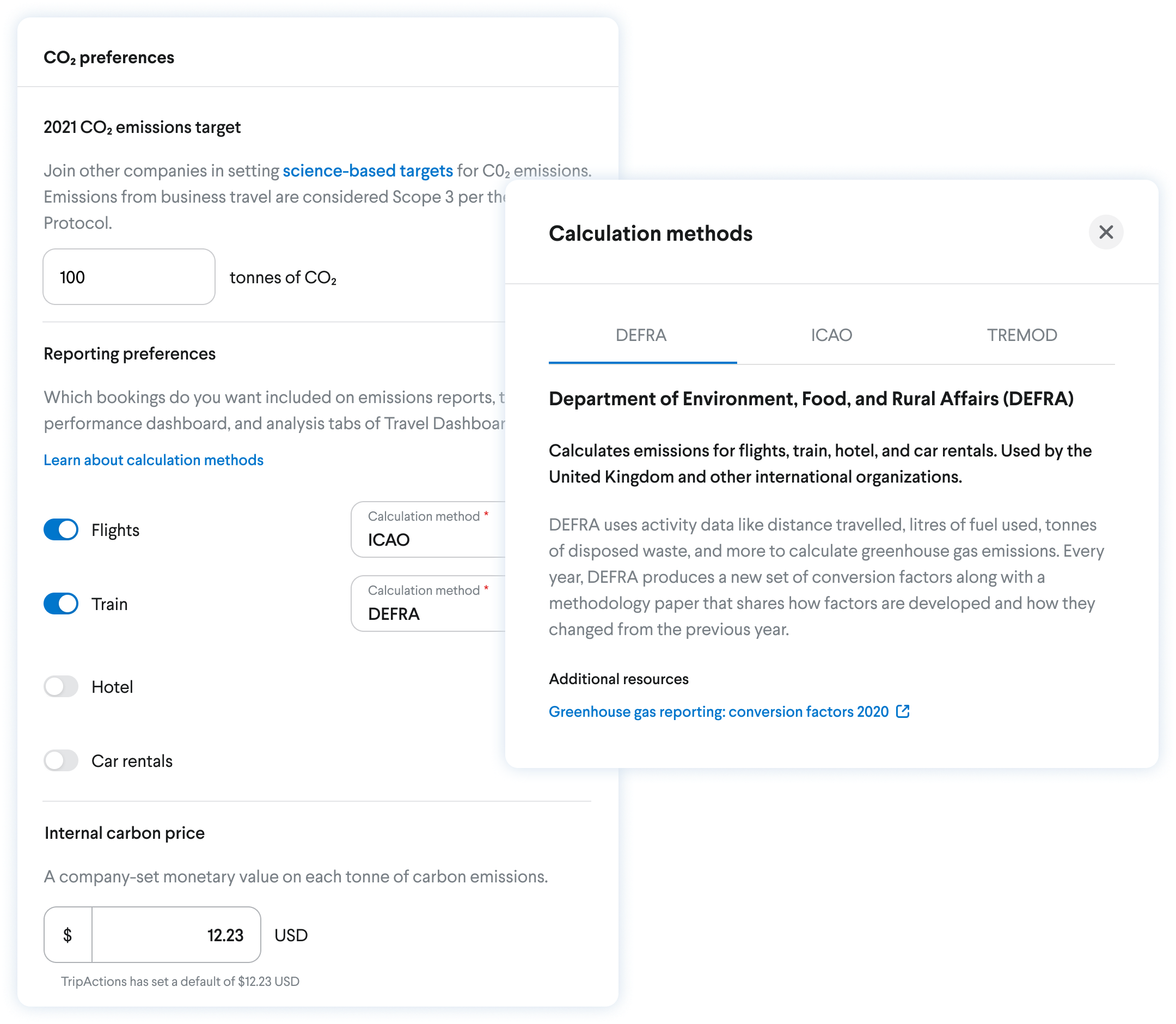 With access to this new information, organizations can truly harness data to make insight-driven decisions that minimize their carbon footprint and offset what can not be reduced.
"We have a goal to be carbon neutral by 2024. What it comes down to is that you have to measure first. Until you have some kind of a baseline, it's hard to say what you're going to reduce or eliminate — you have to be measuring," said Marilyn Johnson, Senior Director of Global Sustainability at Clarivate, on the sustainability panel at DESTINATIONS Europe.
TripActions is dedicated to providing our customers with a platform that educates, informs, and reduces the impact of carbon emissions produced by travel.