Focus on achieving results, not the process of getting there
We give you all of the options you need in one place, so you don't have to shop around to find the flights, lodging, and rental cars you want. Available on both mobile and web, TripActions is incredibly easy to use with AI-driven personalization, global 24/7 365 proactive live travel agents, trip alerts, and integration with ride-sharing platforms. TripActions is the ultimate travel companion.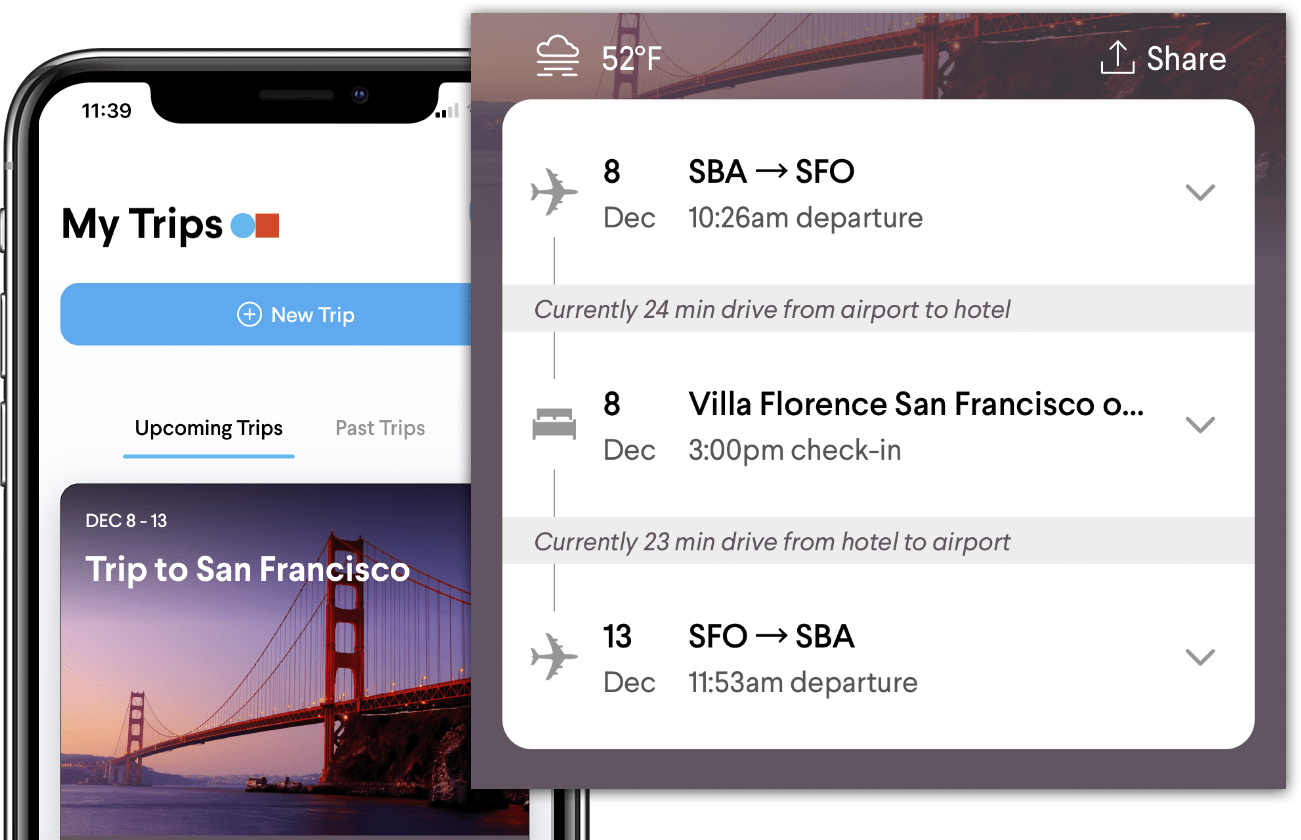 Manage your trip on-the-go
Keeping track of your trip details is fast and easy with the TripActions mobile app. Get real-time travel updates and reminders right from the app, easily connect with support 24/7 365, and enjoy one-click trip changes and expensing.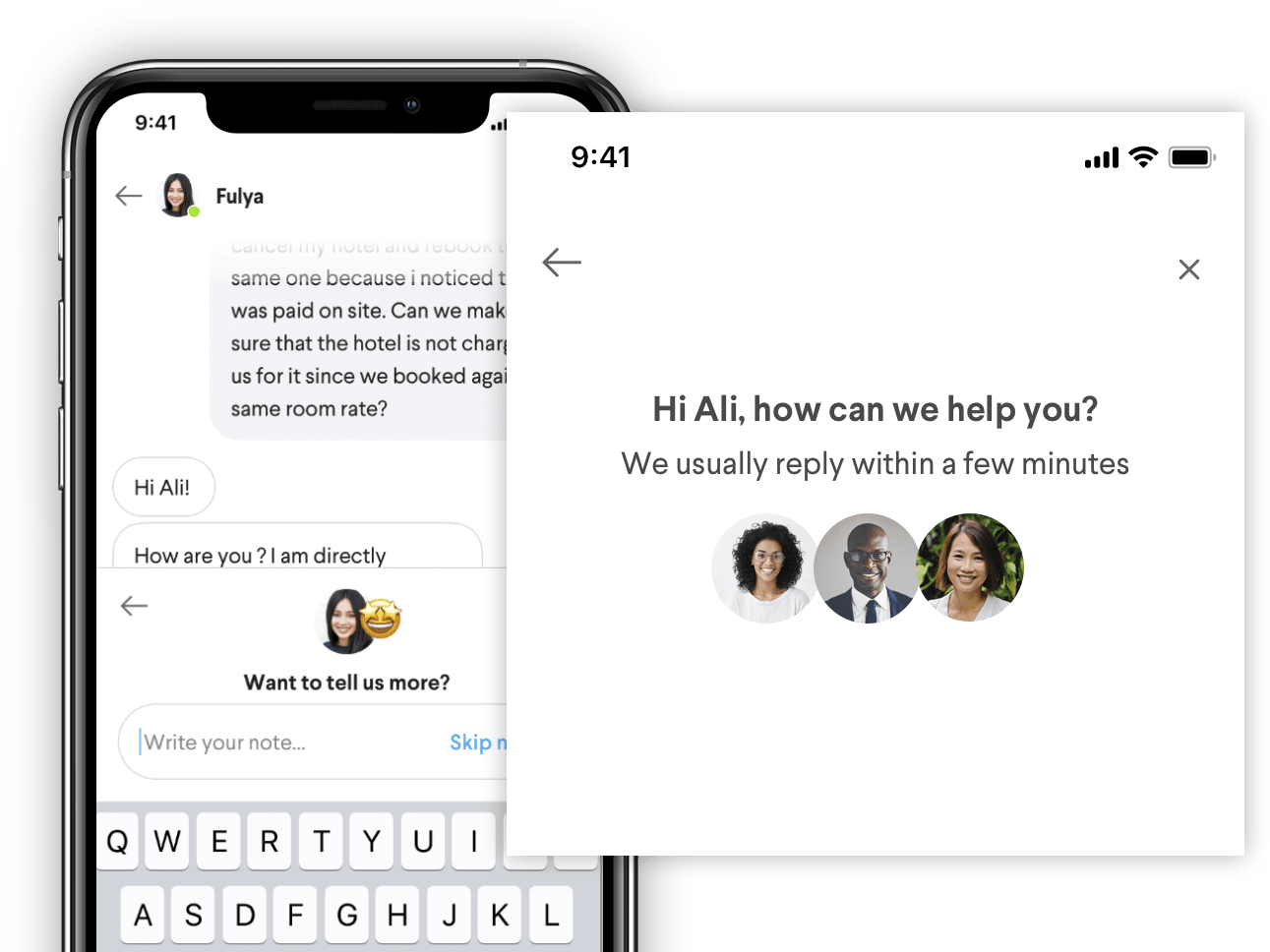 Get global 24/7 365 proactive live travel agents
Our travel experts take pride in being one step ahead at all times. We constantly monitor itineraries in order to give you a heads up before any complications arise. Call, chat, and email us anytime, from anywhere. With a response time of less than a minute and 90%+ traveler satisfaction, we're always here for you.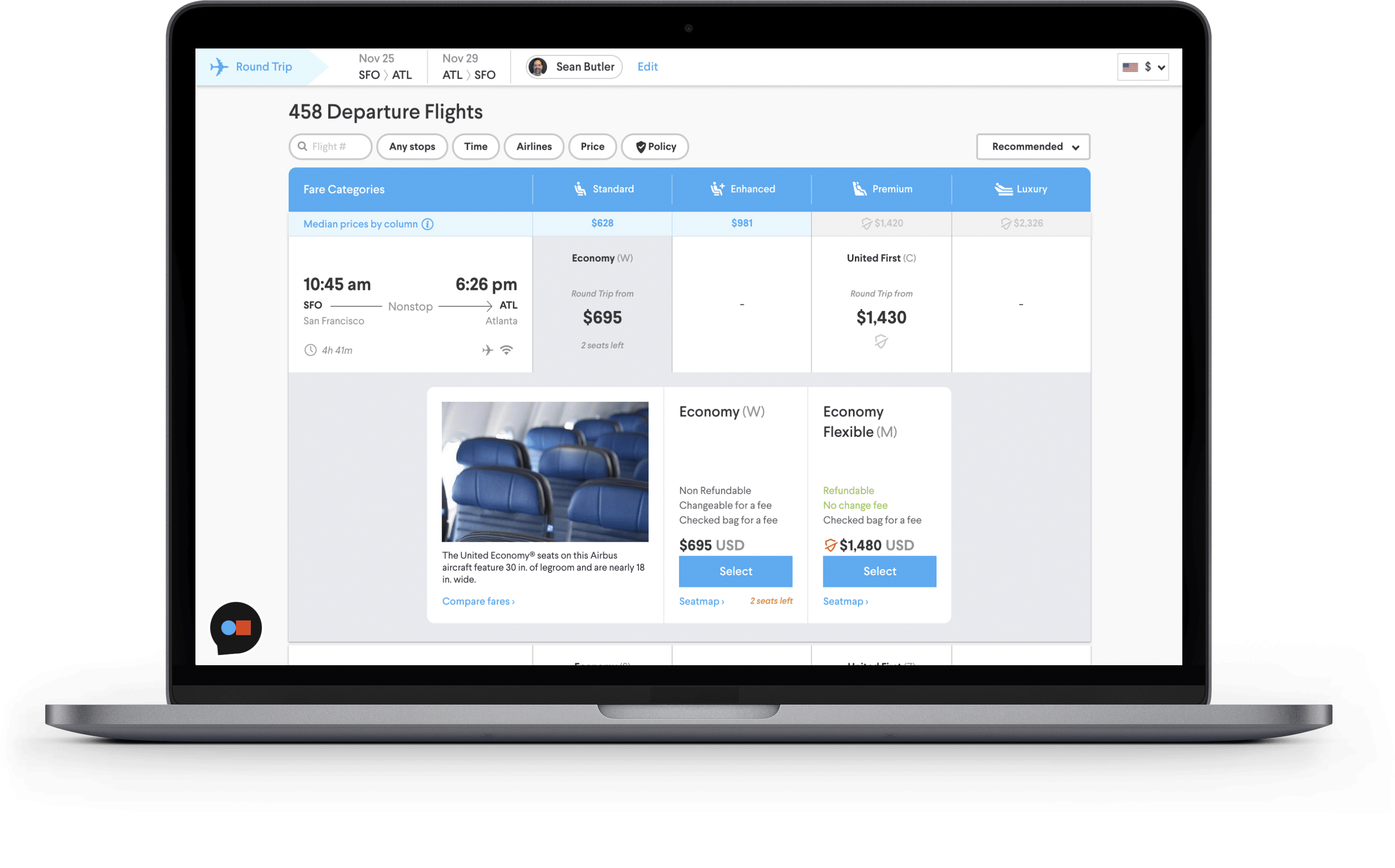 Easily find what best suits you
Our industry-leading flight booking experience allows you to easily consider company policy and compare distinct cabins, branded fares, flight amenities and even on-time percentages — all in one place. And with the power of TripActions' AI-driven personalization, it's quick and easy to make the best selection for your needs.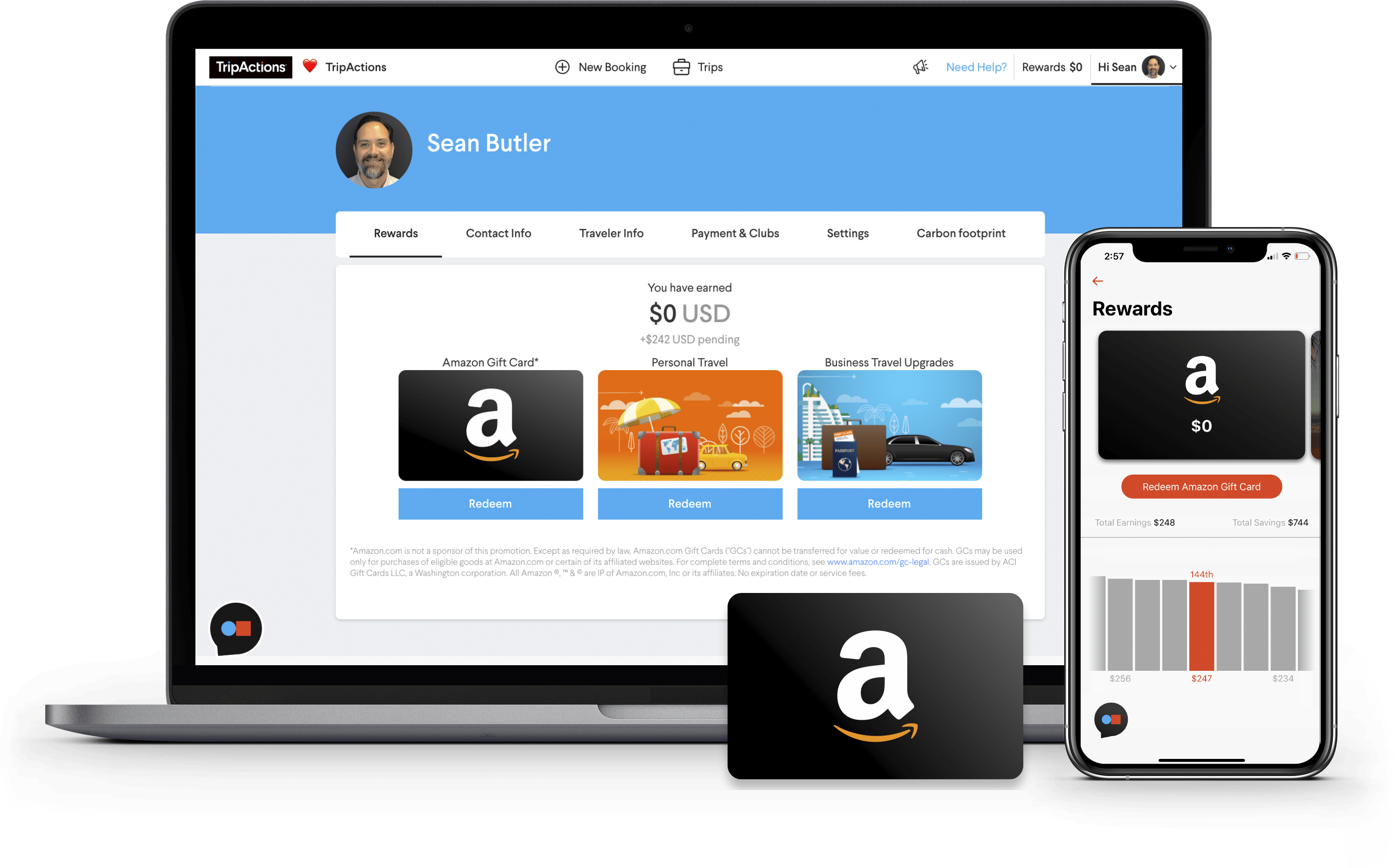 Get the most out of your travels
TripActions will factor your loyalty status and booking preferences into every search. You'll continue to rack up points on airline and hotel bookings while earning TripActions Rewards when you save your company money on hotel bookings. You can redeem rewards for stuff you actually love including Amazon gift cards, vacations, upgrades, and more.